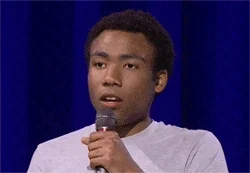 I hope the assholes who threw a beer at her die mad.
Dear Wife ask me to post this for her, she's in the resistance, and wishes she was bouncing the door at that comedy club on that fateful night.
Reminds me of this lady…
May both have long and successful careers resulting from brushes with MAGA assholes.
I was just talking about this earlier; how smart of her to ask for a spot on his show!
And I also hope the assholes in question:
I love this. I love when people with big platforms use them to make it clear that MAGA is an unwelcome small minority of people that nobody likes.
This topic was automatically closed after 5 days. New replies are no longer allowed.