Whoa! @Rusty_Blazenhoff - thanks for posting this! We've been awaiting our oldest to come home from school then we were going to do this weekend after next. I had read a headline in the SF Chron about the Black actors and volunteers accusing the production of racism, and that was still on my list to follow up on before buying tickets. Glad I procrastinated, I guess this will be another year without the Dickens.
Over the past couple of years, there were also warnings of the Dickens Fair coming to an end due to the Cow Palace, the venue, coming to an end. Not sure what's going on with that, but I'd sure hate to see the Fair's demise happen in such a sad way. We have tons of years worth of memories from that even.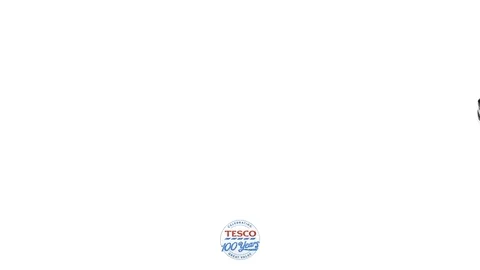 Something tells me the people she's talking about can accept an elderly miser doing a complete 180 on his life in a span of a few hours with the help of time-traveling ghosts.
But a dark-skinned person living in Victorian London? Getouttahere, totally unrealistic!
This kind of thing happened to me as a tourist, it's so sad to read.
Or people accept their presence, but think they're enslaved.
Slavery was outlawed in most of the British Empire in 1833, when Dickens was 21, 3 years before the Pickwick Papers was published and 4 years before Victoria became Queen.
I thought Drive-thru Dickens sounded like an innovative stop-gap measure when I first heard the announcement. But one need look no further than a Disney ride like Pirates of the Caribbean to realize that line management of people in cars waiting to drive through a few minutes worth of Dickensian tableaus was going to untenable. And it's not really safe to have people self-driving while trying to look at what is going on. And you are screwed if the performers happen to be looking the other way when your car is coming buy - live performers don't repeat every few seconds to give every audience the same show the way the automatons do in Pirates of the Caribbean or the Haunted Mansion.
I'm sorry that it didn't work out - I think they should perhaps have done an outdoors Dickens with masks required and limited attendance instead, like so many other weekend fairs do. Theming would have been tough since the booths would have to be partially or completely struck between weekends.
But either way, interacting with patrons close up without masks is not acceptable and disappointing, as is the Patterson's ham handed handling the concerns of minority groups and sexual assault victims seeking redress.
Every single year.
It's becoming as much of a tradition as people complaining about Christmas starting too early. Every year someone decides to run one of these "experiences" and disastrously under-delivers.
What I find unbelievable is that people kept waiting for several hours. I'd have cut my losses at 30 minutes if it was clear that it wasn't getting any faster.
The great Fyre of London?
There is a tradition of poorly organized Christmas Events over here in the UK; so maybe this could be viewed as bringing the Authentic British Christmas Experience™ to America.
I'm not surprised that most Americans (including myself, if I'm being honest) weren't up on their British history as relates to the time period in Dickens' stories. Which is why they absolutely should not have assumed "slave" was the default state of Black people.
Very sad. I only ever attended once at the invitation of the lovely folks at Borderlands Books in San Francisco, with my British wife and my daughter. My wife was amused by the kitsch of the Queen Victoria procession, my daughter was enthralled when the Queen of the Fairies and her attendants paused to chat with her.
I would just automatically assume that a 'drive thru Dickens experience' would be terrible. Who wouldn't?
That's very often not physically possible when your car is in a long queue with no means to exit. And the article specifically described "inescapable hours-long waits."
And like 1666, the Fyre and plague are going on at the same time!
Came here to say this too. How on earth did anyone think this would work?
Mind you, I don't do drive-thru anything. The whole idea is too depressing.
These people are being too harsh. The drive-through eliminated the fair's top attraction, Tiny Tim's Pitte of Ye Balles.
I learned this, but not in grade school, where I learned much of my history. I think a lot of our teaching portrayed the British as the bad guys, and they didn't get around to being the good guys again until WWI. It undercuts Lincoln's heroism if other world leaders had already freed slaves.
Probably could have benefited from a bit of Dickens Cider.
It sounds like they arranged the lanes so that there was effectively a point of no return–once you were in, there was no exit or turnaround. Now if someone had decided to just park and walk away, they might have been forced to open an exit.