"We've gone through our ups and downs, but come through stronger for … hey, Tony, stop flirting with the waitress!"
"Also, just have coffee here, we've got food at home."

Didn't see the movie about this couple in particular, but the one below was bad enough:
Everybody has their love language.
"I Will Remember to Hold the Line. I Won't Hold You Back or Stop Loving You, Rosanna - I mean Pamela, no! Frances!!!"
What is love?
Tony just likes speaking his to lots of people. Hey, he's a generous guy!
I hope Tony has booked a food taster for their diamond anniversary dinner.
AMERICA. It's like the world's version of Florida.
Why is it that people who are monogamous and cheating on their partners seem to have that happen so much more often that us polyamorous people with multiple partners out in the open? Guilt? Lack of clear communication? Comedy?

Lies beget lies and truth begets truth?
Being honest and open with your sexuality and with your partner(s) reduces anxiety and improves communication.
I honestly celebrate that level of forgiveness and patience.
I don't have that level of either, and I'm pretty comfortable with that.
Four years in prison seems like waaay too short of a sentence.
I bet the mushroom and restaurant industries were just thrilled about that, though.

They made me nervous about seeing unfamiliar fungi in food or soup. Poisoned food or tea is such a common tactic in historical dramas that it's surprising no one pretends to eat or drink.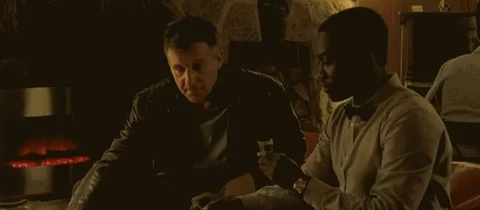 This topic was automatically closed after 5 days. New replies are no longer allowed.