Yikes, hope they both recover and learn a very important lesson.
Also hope that this wasn't a botched murder attempt by a certain blondie trying to hide the fact he was banging his sister.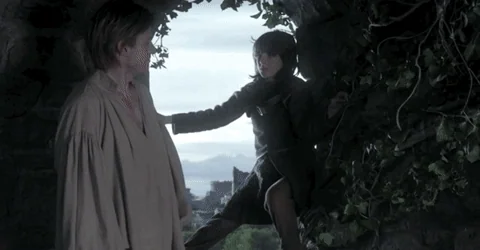 Not sure why every mention of Dubrovnik has to mention Game of Thrones when it's not even relevant to the story.
In this case, it could be that these tourists were visiting this particular location because of that association.
Plus, it was an awesome show - except for the last season or so…
I get that it's a beloved show and that many people loved it (and wanted it to end differently) but it just doesn't seem at all relevant to the weird story about drunk people falling off a wall. It's like saying that someone was murdered in that city where "The Last of Us" was filmed.
I love Dubrovnik though for so much more than being the scene of some show so maybe that's why it seems weird for me.
I guess I'm saying it's likely why the couple were there? I know that Dubrovnik was a popular tourist destination during the communist period and it continued to be a European one after the wars, but I'm guess that most tourists from places like the US or Australia know it primarily from the show… and of course the author here is an America…

It is what it is, I guess.
For the same reason that every mention of the New Zealand countryside has to mention Lord of the Rings
.
.
.
Tourist Dollars!
Also, a good number of Australians are of Eastern European descent, so the may have been visiting the ancestral homeland.
… Vader is Luke's father

… I don't actually know how this one ends
Oh man, I was searching around to find something to continue the game and now I'm not sure I even want to QQ
Calgary. It has a name, know.


It is a really great city though. Used to be "that city that had the Olympics with Eddie The Eagle and the Jamaican bobsled team". Then it was "that city where Cool Runnings is". Now it's "that city where they filmed Last Of Us".
Small and mid-size cities that make it big for one thing are doomed to be known for that thing. That's okay, we like our home just fine anyway. We got nothing to prove to the world.
Also, don't pronounce the second 'a'. That drives us crazy, eh.
I don't know about this Cow Garry place but I was thinking about this nice city called Edmonton.
Oh here we go.

This topic was automatically closed after 5 days. New replies are no longer allowed.