You can't make this shit up.
Somebody is getting a huge grifty paycheck out of that.
That's a lot of crime. Or funding for for wars, destabilizing democracy or covert ops.
India's government appears set to ban private cryptocurrencies.
News of the ban emerged in a Bulletin [PDF] that lists bills to be debated in the winter session of the Lok Sabha, India's Parliament, which resumes for its winter sittings next week.
[…]
Sweden asks EU to ban Bitcoin mining because while hydroelectric power is cheap, they need it for other stuff
[…]
In an open letter to the EU, Erik Thedéen, director general of Finansinspektionen, and Björn Risinger, director general of Naturvårdsverket – the Financial Supervisory Authority and Environmental Protection Agency, respectively – call upon the EU and the Swedish government to ban energy-intensive cryptocurrency mining, and to legally prevent anyone doing it from calling it eco-friendly.
They point out that "Sweden needs the renewable energy targeted by crypto-asset producers for the climate transition of our essential services."
[…]
That's some real, James Bond villain shit there. I'm picturing a melding of Zuckerberg and Bezos.
The company uses a decentralized finance protocol known as MonoX that lets users trade digital currency tokens without some of the requirements of traditional exchanges. "Project owners can list their tokens without the burden of capital requirements and focus on using funds for building the project instead of providing liquidity," MonoX company representatives say here. "It works by grouping deposited tokens into a virtual pair with vCASH, to offer a single token pool design."
It's this part of the article leapt off the page for me. So "DeFi" systems, which are designed to get around financial regulations designed to protect against fraud, has ended in massive fraud, you say? There's a reason compliance people are paid so well. …no, not just to support the drinking habits driven by a thankless, bureaucratic and depressing job.
… Earlier this month, blockchain-analysis company Elliptic said so-called DeFi protocols have lost $12 billion to date due to theft and fraud. Losses in the first roughly 10 months of this year reached $10.5 billion, up from $1.5 billion in 2020.
"The relative immaturity of the underlying technology has allowed hackers to steal users' funds, while the deep pools of liquidity have allowed criminals to launder proceeds of crime such as ransomware and fraud," the Elliptic report stated. "This is part of a broader trend in the exploitation of decentralised technologies for illicit purposes, which Elliptic refers to as DeCrime."
You mean the rules, regulations, audits and checks aren't there just because they love bureaucracy?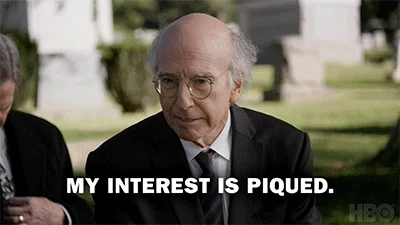 /s
It might be a good time to look at GPUs.