It. Costs. Too. Much.
That's it. That's the whole problem. Because yeah, my wife and I would love to do it, too. But, as I said.
Costs. Too. Much.
That, and the participatory aspects of it seem too much like work. I go to Disney to relax (though that ship seems to have sailed years ago), not to spend several days completing "missions." I'm not an improv actor, and interacting with those who are is just exhausting.
This whole thing just seemed bizarre from the start. The massive cost to stay there, the experience that reviewer after reviewer described as being more like Star Trek than Star Wars, the windowless rooms, just all made it seem really unappealing - even if spending that much money on a hotel stay was an option for my family.
Even Ashley Eckstein, the voice of Ahsoka Tano and a Disney/Star Wars influencer on Instagram, has only promoted one or two (maybe - might only be one) visits to it. And she's constantly in the parks and on the cruises and promoting those things.
I think it's also hard to make staying in a hotel the whole point of a trip.
Needs more Gagh…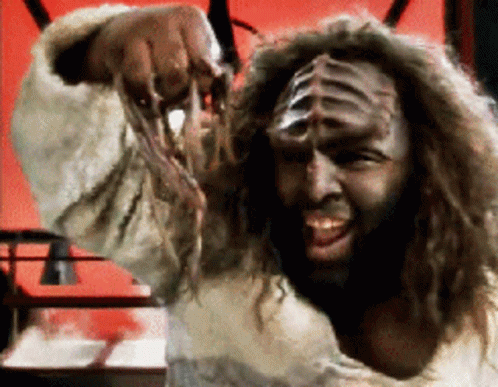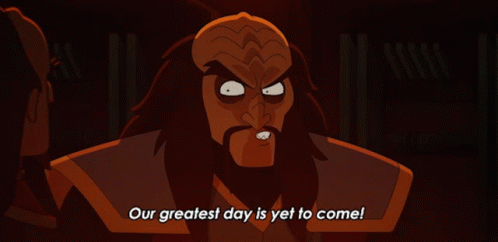 Aw, just do it at home.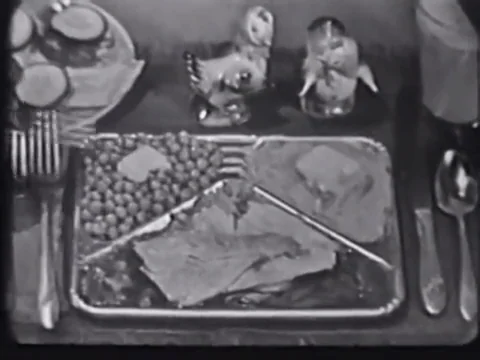 It's a shame that both the marketing and the pricing completely soured the initial perception of this experience. Despite that, every person I've known to experience it – folks I know personally – do not regret going even while saying it was overpriced.
Let me be clear, it's too expensive as currently presented AND they're taking it out on the cast members for management's mistakes. But there's a few other factors:
You have to call to ask for pricing. This is unlike booking any other experience in WDW that isn't invite-only. Who wants to call and risk saying they can't afford it to a human person? If booking was similar to anything else on the resort, people would plan better and incorporate the experience.
Guests' Limited vacation time. While the recent hotel discount is a start, packages should be geared better to a complete trip that happens to include the experience. Extend the white-glove baggage treatment extending to transporting you and your bags to your non-cruise days.
If in a different universe the Star Cruiser was in Disneyland (Anaheim, CA), a two day cruise + two days at Disneyland Resort package would be amazing. The sweet spot for a 4-5 day vacation with a standard complete experience of the parks and Star Wars. Would land better for both Disneyland as a local park and bolster the park as a travel destination. Easier said than done, but oh to dream…
In Vegas, there is (was?) a Star Trek themed restaurant. I remember a Klingon gruffly telling me to enjoy by "Cooked food", said with a tone of disgust.
Yes! It was part of Star Trek: The Experience at the former Las Vegas Hilton. It closed in 2008, but I really enjoyed it when I visited. It incorporated a museum and two different motion simulator rides.
I think the human booking part is by design. It's like menus that don't have prices (or say "market price"). People feel awkward asking for prices and saying no when they think it's too high. They don't like being thought a cheapskate by their server. So they buy the crab legs or book the hotel even though they probably can't really afford it.
We did Disney last year and I was exhausted afterwards. There's no more relax. You absolutely must have the app on your phone and reserve for everything. Reserve your park, reserve every ride, reserve every meal…failing to do so means you will miss easily half the park and most of the food. And that's not even getting into the fact that some rides have a separate paid ticket to just wait in the line.
As far as Star Wars land…it's highly average. I took a rabid Harry Potter fan and a pretty obsessed Star Wars fan to both Universal and Disney. The HP area is highly immersive, even for us people not into it. It's also fun to watch all the people going out of their mind at the place. SW area was "trying hard" per the SW fan, and felt like background material. While we bought a crazy expensive wand and robe at HP place, the only thing we bought in SW area was a SW themed "Coke grenade" for $6 (for 8oz of admittedly very cold Coke which was refreshing). The cost for even a basic but good looking lightsaber made the wands look like gumball machine toys by comparison.
This was our 6th or 7th (depending how you count) trip to DW. It's gone from a fun adventure to a mall with a rigid schedule.
Very much this!
For the amount of one person's ticket at the Star Wars experience I could take my family to Japan for 10 days and have a blast. Or Ireland. Or just about any place else I want to visit.
I'd love to do it, but I just can't justify the expense.
costs to much and many of us are getting entertainment burnout
I really want to go to this, but it's a huge outlay to do so. Those I know who have been absolutely loved it, and my biggest worry is that it will be enshittified before I can manage to save up to go.
I want this to succeed because this is exactly the sort of thing only someone like Disney can even afford to provide, but it's got to be at a price people are willing to pay to begin with. And I mean, it's Disney - people are already accustomed to spending a lot.
I'd rather like to hear stories from the cast members, but I'm guessing they are tightly bound by a rich variety of nasty NDAs the breaching of which would ensure that they never worked again. So I'll just pretend it was all very boring just-another-job stuff.
so $1,200 a day for pre-planned cosplay + travel costs doesn't work? I have no idea how many people have that combination of disposable cash and fandom, but I'm fucking happy to find out it's not enough.
The idea that changing the character set and plot of the dinner theater regularly will get the same people to come back at $1,200 a day seems like a tremendously bad idea.
Just a thought - Van Gogh isn't as popular as Star Wars in pop culture, but multiple companies are printing money with touring "immersive" experiences. Bundle up a decent CD-ROM of star wars content, buy $200K in AV hardware, hire a key "crew" of principal actors, like a touring broadway show and flesh out with a batch of local extras and PRINT money at $100 a head for a similar experience
I don't know if it would be possible to do a truly immersive, I-can-actually-imagine-I'm-on-a-cruiser-in-the-Star-Wars-Universe kind of getaway without making it ridiculously expensive, but therein lies the core of the problem.
There was this thing a couple of years ago. Didn't go see it myself; I heard it was kind of overrated.
Needs more Nick the Lounge Singer. That'll right the ship.