25 years?
By those standards, I have a dusty "time capsule" in my garage.
3.5" floppy discs? Hipsters.
I could see people in 1998 thinking it was enough. 1998 was very different from 1973, after all. And 2023 sounded so futuristic! Little did they know that the best we could do were smartphones, 3D printers and fascism.
You might be surprised how many "time capsules" are just forgotten about or lost.
The longer you leave it, the more likely that is…
Why have they dug it up from 1998, the people who buried it prob A are still alive and B still work there…
My t-shirt drawer gets the time capsule label for sure.
Honestly, if you had told me in 1998 that I would read about this time capsule on a voice activated computer that I carry around in my pocket use for video calls, I would have been impressed.
Add in that "critical race theory" is a household term, we'd had a two-term Black president, major sports teams hold Pride events, and the people who were trying to ban Sesame street would now be upset that libraries are holding drag queen storytimes…
Well, I'd have a very different impression of today than I do today.
(And then you could tell me the Who was on tour and Joe Biden president., and I'd think you were joking.)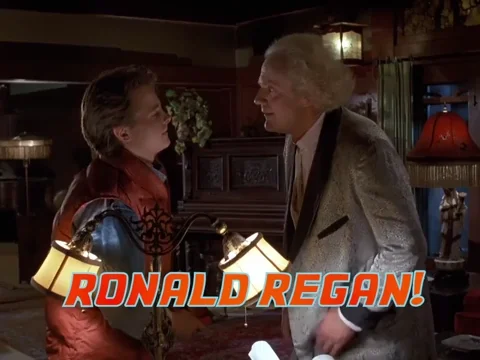 Oh Doc, it's even more preposterous now than it was back then.
I have boots older than that. Boots I wear.
I'm wearing a sweater from 1994 right now.
Isn't 25 years the half life of Doc Martins from the 90's?
In defense of the decision, it's already getting harder and harder to locate functional 3.5" floppy disk drives and computers than have the right OS requirements to read their contents. Who knows how many will still be around by 2048?
Maybe when they bury the next time capsule they'll pick a format that is guaranteed to still be ubiquitous generations from now, such as an Atari 2600 cartridge.
Opening the capsule now makes sense. Who knows if Disney will still be operating in Florida in another 25 years? Carpe diem quam minimum credula postero
This topic was automatically closed after 5 days. New replies are no longer allowed.