That wasn't just any spotlight they picked a fight with. It was the Bat-Signal.
I'm sadly unsurprised by the necessity of an "idiots fighting things" tag. At least the things seem to be winning!
I got a good (well, evil) chortle out of that. Teenagers are dumb + toxic masculinity sure does result in a lot of accidental (but highly predictable) self harm.
I look upon these kinds of things with a detached bemusement and some smugness because I was absolutely not that kind of teenager, and it's quite alien to my experience.
My internal voice over for that was from Idiocracy "Oh, my balls!"
Does that get him nominated for a Darwin Awards Honerable-Mention?
Alcohol may have been a factor. That second lad was staggering even before trying to kick the can.
Them's kickin' words, partner.
I love the Dalak bumps on the sidwalk… that lamppost must have an eye stalk.
The adolescent brain is one of the most dangerous things in the world. There's a reason we recruit teenagers to serve as soldiers.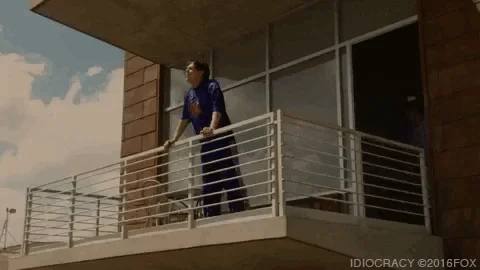 Being young and dumb is rough. I don't recall trying to fight stationary objects. But I do remember one time when I was bringing my motorcycle home from a shop in Indiana after pulling it out of storage.
It was a miserable, cold ride home but by the time I got to Chicago it had warmed up and was a beautiful Spring night. I got to my apartment, ran inside to change clothes, and back out for the evening. Hop on the bike, there's a group of women down the sidewalk, and I roar off into the night.
Aaaaannd forget to remove the lock on the front wheel. Over the handlebars into the street. The motorcycle was banged up and had to go back to another shop.
The ladies were very kind when they helped me off the asphalt, and barely laughed at all.
What are you supposed to do when a trashcan gives you attitude, huh?
In soviet russia light kicks you.
That's the weirdest-looking light fixture I've ever seen. Strange that it has a normal-looking light fixture right above it.
The lads are just practising Modern Quintain, soon to be an Olympic demonstration sport.