huh – Mardi Gras is significantly less raucous than i've heard. i would even go so far as to call it genteel, and almost sedate.
Wow! Such Race! Much Ism!
I do like how the fellow in the bottom left corner wears his bowler hat at a jaunty angle. I wish I lived in a climate where I could wear such a suit without sweating rivers.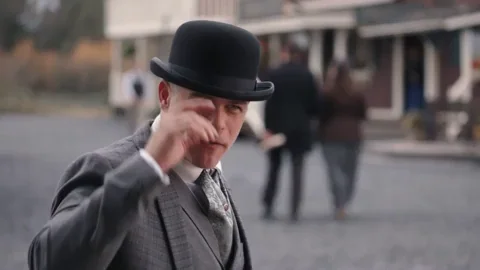 I did notice that no one was throwing beads. My nesting partner pointed out that no one was flashing the parade, but my conclusion is that is why no one was throwing beads!
Well it was discovered after they contacted the historian of Rex.
A decades-long search, but it was in a museum? I guess museums have a lot of stuff they don't know they necessarily have and there isn't a google for museum storage rooms, but it's not like it was at risk of being lost or was in some rando's attic. Perhaps a more interesting question is why the museum that had it wasn't showing it. That's very very early for film footage so it's of substantial historical interest regardless of it being about New Orleans.
The clip is great. Not much has changed in 124 years.
Carnival has always included the folks from the Cotton Club parading in Rex as seen in the clip. The history of carnival is really diverse, though. Check out the Backstreet museum (at its brand new location) if you want to see a broader history
Well, it is a silent film.
This topic was automatically closed after 5 days. New replies are no longer allowed.