Heard this post in the voice of Casey Kasem
This band is from Chicago and who gives a shit…
in the first grade, we got a new music teacher partway through the year. in contrast to the original teacher, her replacement was very young and at the start of her career. instead of just songs out of a twenty-year-old book, our new teacher would teach us current pop songs she hand-wrote onto mimeographed hand-outs.
we were so damn amped; you do not fully understand the meaning of "the eye of the tiger" until you and a whole classroom full of six- and seven-year-olds are screaming it at the top of their lungs.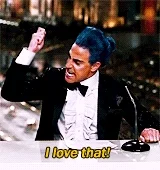 I'm remembering the closest to rock we had in school chorus (junior high, high school) at this time were songs from Fame, The Rose, or The Jazz Singer.
Suzi Quatro and Slade were my rock bands but this was the first song that I waited for on the radio to push record/play on the cassette button on my megga big Sharp boom box!
Oh the joy of capturing music off the radio and making mix tapes to share.
Back in the day when dual cassette recorders were designed to copy and share music!!
the music teacher I had in Southfield had us do Fame, as well as "What a Feeling" from Flashdance. we were amped on those, too, but couldn't compare to the intensity of EOTT.
but that teacher, Ms. Gay, I loved, loved, loved. we all did, but she could tell I was having a tough time and she went out of her way to make me feel good.
She obviously needed to upgrade to new technology:
(Yes, I was looking for any excuse to post this video)
Which reminds me of this Starbucks ditty:
I always hated Eye of the Tiger, but I thought the commercial was amusing.
This topic was automatically closed after 5 days. New replies are no longer allowed.