Imagine never seeing that show ever before, then watching to the 15 minute point of this episode… (spoiler: do they often try to murder each other in an active volcano?)
I am all over this later!
The original cast was pretty interesting. I mean, Ralph Malph and Buddy Lembeck/Bibleman?
every bit as awful as I remember.
Not a bad job at all. I had read the script before, having been a massive fan of this show, but seeing it play out was better.
I played D&D as a wee lad at the age of 6 or 7 half heartedly with my older brother. You'd think I would've been the perfect audience for this cartoon. I was like but but the DM isn't a thing that exists in the game world?! and what level are these fools they shouldn't have such magic weapons or be able to fend off Tiamat that's a freaking god or even whatever minor devil/demon the main villain was. So I hated the premise/show and how all the characters were as one dimensional as their kit. Like seriously the guy with a shield can't also have a sword or mace? Where do they store their food rations?
Then again I enjoyed the Gord the Rogue series by Gygax and apparently that means I have zero taste.
You must have been so bummed that He-Man never hit anything with his sword

Or Lion-O!
And GI Joe NEVER managed too shoot anyone! Best they could do is blow up a vehicle after everyone bailed out first.
Oh, good job, Hank.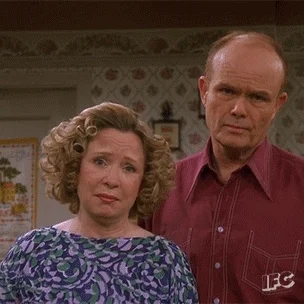 I had forgotten about that damned unicorn…
Why did every 80's show have a horribly annoying (and weak) sidekick character?
I'm not crying. You're crying!

I was there for Tiamat, Venger, and Hank. Magic Bow FTW!!
Because smaller siblings related to R2-D2. The difference was R2 was surprisingly competent compared to the knock-offs.
This will suffice until we have an AI system that can generate new video based on script.
(while we're at it, we'll pair it with an AI that can generate new scripts)
Fred Silverman. He is one of those figures who floated around network television management throughout the 70's and Early 80's. Working for the Big 3 networks in different capacities over the years. Usually leaving a wake of puerile programming in his wake.
He insisted on animal sidekicks in shows.