Thank caucasian Jeebus that SOMEONE is protecting the children from dangerous, harmful things like vape pens. THANK GOD someone cares about our proud nation's babies…… (just not enough to ensure masses of them aren't murdered at school or the grocery store or the mall or a theater or a concert or or or or…)
Thank. GOD.
Won't someone think of the poor innocent tobacco companies instead of those stupid kids…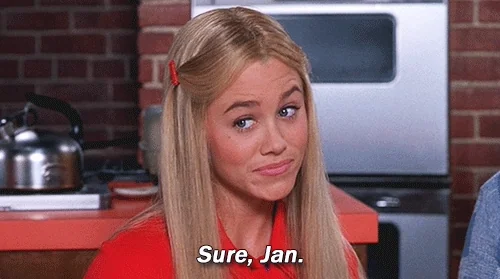 …… I guess that's my bad that somehow I came across as being a supporter of the tobacco industry? Thanks for the posted article, I don't feel the need to click on it, but thanks anyway, Marsha.
I guess I should take this moment to clarify that, in addition to not wanting children to be murdered with guns, I also don't think it's appropriate to market harmful products to them…… like guns. Or tobacco.
Major shareholder Atria (formerly the William Morris Co & manufacturer of Marlborough ciggy butts) approves of your minimizing their crimes.
Perhaps you can write a poem for them?
You don't exactly have to be a beltway insider to spot that if the government can delete Juul from shelves, they could do the same for cigarettes, and could have done so 50 years ago.
They might as well just publish a price list for how many dollars you have to give to senators per person killed.
(I'd be surprised if it's over $10/life)
Juul's owner Altria (formerly Philip Morris) lost 10% of its value just on the news a ban might be in the offing. I'm sure Republicans will be demanding the government steps in to support this persecuted carcinogenic behemoth.
I'm glad.
Because I use these things, starting when I tried kicking cigarettes some time back for the 3rd(?) time.
Probably should have just got patches instead.
Trying to quit smoking is very difficult (I don't smoke, but my mom has struggled with it for years), so you have my sympathies.
I'm not convinced that vaping has helped anyone in that regard, so yeah. Patches might be a better way to eventually quit.
Good luck!
Thank you.
It's not like I didn't like it. I loved smoking cigarettes. Particularly when I used to work in an office.
I had them all planned out - first one in the car on the way to work. Second one with my friend for a late morning break, etc…
Remove yr patch before bed: they cause weird, V vivid dreams…or see if you like the dreams before deciding what to do
Anecdotal evidence: vaping helped my wife quit smoking, and after about a year she quit vaping too.
Anecdotal, so it doesn't apply to anyone else.
Evidence based: the risks of vaping in nearly all cases far outweigh the benefits.
Seems weird to me that this particular tool for vaping is SO DANGEROUS all sales of it must be stopped, but you can still buy 50 kinds of cigarettes at the same place. Can anyone explain why the JUUL is uniquely harmful in a way that means not even adults can buy them but cigarettes, cigars, pipe tobacco and so on are good to go?
Not that I support smoking. I don't, and hope anyone doing it can find a path to quitting that works for them. It just seems weird to focus on this one brand name for a delivery system and leave all other ways of getting nicotine into ones body untouched.
I was a clove smoking goth punk in the 80s and hand rolled no filter Drum while driving to work in the 90s until I quit cold turkey by switching 100% to the Mary Jane. I was not pleasant at first. Got fired from a job or two. Nicotine is a bench (thanks, Good Place BBB). Never tried any liquid vape. Not sure anymore what my point was. Anyway, fuck the tobacco pushers and best of luck to everyone trying to quit! You CAN do it!
Marketed to kids. That's why.
Same as if J&J started marketing Elmiron to kids or if Zoll started marketing defibrillators to kids. They aren't really ruling on safety or effectiveness but rather on inappropriate marketing practices.
If you are still trying, or looking to quit, there are some very effective modern prescription products that can help. (Talk to your Dr)
Also Good Riddence to Juul!
I don't smoke cigarettes anymore, thankfully. Been a long time. But will be giving up Juul - looks like I have no choice. Which is fine, it's likely not a good thing to continue. I'll talk to my Dr and see what he thinks about the patch.
Good to know.

…and if you try gum, start small and don't chew it until the flavour is gone unless you've got a taste for really bad nausea.
Can readily attest to this statement's veracity. Spit it out while it's still got a bit of flavor.