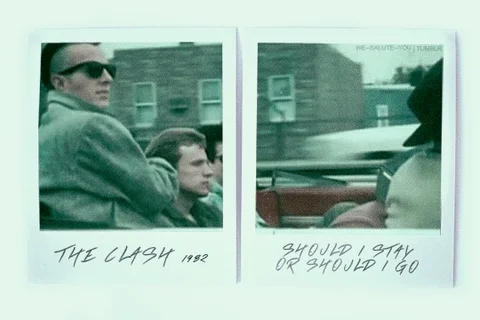 Cool!
I am so proud that our little local alt rock college station has via the internet become a gift to the world.
1982? Why that's only… 20… um… 30… yikes! Almost 40 years ago!
Yeah, let's not think about it and imagine it's only like it was only just yesterday.
When I first heard this song in middle school, I didn't know how to feel about it — you weren't "supposed to" talk about race! As an adult, I've come to realize its scathing brilliance (even IF some white supremacist asshats have gotten the wrong idea from it).
Could someone explain me how an anti-fascism band does an anti-muslim music like Rock the Casbah?
You could just listen to the lyrics.
The song is about restrictions placed on listening to music.
I recently read Marcus Gray's Route 19 Revisited about the making of London Calling and can thoroughly recommend it. It's a lengthy book but a very interesting read.
Thanks. I don't have that one, but I do have Return of the Last Gang in Town, which I need to give a re-read soon.
I've not read that one - I'll check it out.
@thomdunn - thanks for the tip-off! I'm listening to KEXP online and it's really brightened up my Friday
It's a classic and I think considered pretty authoritative on the history of the band. It's also Marcus Gray and there are a couple of editions (I have the second).
Why Sharif? Why not The Queen don't like it? Bomb The Castle!