"Wow that's fucking dumb."
- Me, 5 seconds ago
The minimum age in Canada is 18 or 19 years, depending on the province.
The article and wiki doesn't do a good job of describing the situation but from the reports I've read, he was speeding and generally driving recklessly coming down Berthoud Pass and basically burned his brakes up by the time he reached Genesee. He had multiple opportunities to slow down, gear down and save his brakes so the equipment failure was really a result of his negligence and inexperience with mountain driving in a fully loaded rig.
He also passed by at least 2 runaway truck ramps which would have prevented the fatal accident. My take on it was he was betting he could coast down the hill with no brakes and make it to the flats but didn't realize that an earlier accident had closed the highway miles ahead. He made a series of really bad decisions which directly illustrates his lack of experience.
In the 70's New Jersey had trade schools that taught truck driving, I knew many that went to them and had good jobs waiting when they finished, the 21 or 18 situation didn't seem to be an issue. They'd always pair you up with an experienced trucker to get you started, and then on to your final test to go it alone.
Back in design school I picked up a factoid that 18 - 24 year old males are, to put it simply, reckless.
Great for the military, maybe not so cool for driving articulated lorries around other road users.
Chart seems to indicate we need more women driving trucks.
It isn't great for the military. That is why everything is drilled and regulated and you get smoked if you screw up even something little.
Dangerous Program To Turn Teenagers Into Long-Haul Truck Drivers Won't Fix Driver Shortage
[…]
The American Trucking Associations is a lobbying group that has been pushing for this program, as well as the American trucker shortage narrative for, well, at least since I started my first writing gig at AOL Autos. The group cited the idea for this program for years as a way to alleviate a looming breakdown of our national shipping network.
[…]
I am a truck driver. It is a great profession if you never want to be home. I worry all the time about the damage I can cause. The hours are long. The pay could be better. That being said, i am a local driver. I only work 12 hours a day and can return home at night.
I think that's the situation in the US too. 18-year-olds can get a CDL in almost all states, but Federal law requires truck drivers to be 21 to operate across state lines.
I'd like to see the same kind of chart on road rage fatalities as well. Thats a helluva lot of potential death rolling down the road In a rig thats easy to control until lack of judgement and experience make it a weapon of mass destruction.
Seems like a bad profession to start a new career in if you're looking for a career that will still be around a few decades from now; it's only a matter of time before self-driving trucks take over a big part of the industry.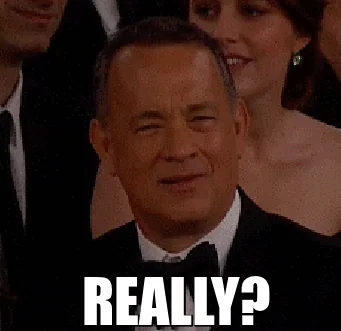 I don't expect in the next 10 years but eventually, yeah.
Long-haul trucking highways will likely be the first application, 8-10 years from now. There'll be a human driver required for the first few years as a backup and when there's sufficient confidence the human will ride along as a security guard. Pay will go down substantially as that process plays out but there will be jobs for a while yet.
Yeah I doubt all truck driving jobs will ever go away but that's my guess how it's going to go for long-haulers in the long term, whether 10 years from now or 30 years from now. Any time the company sees a way to get more work out of a smaller human workforce they're gonna try to take it.
Meanwhile in Australia, the federal government proposed that children should drive forklifts to overcome the supply chain staff shortages.
Satirical website The Shovel offered the following apology.
Came here to say something like this. Thank you.
The insurance industry has known this for a long long time. Car insurance premiums get a lot cheaper after you turn 25.