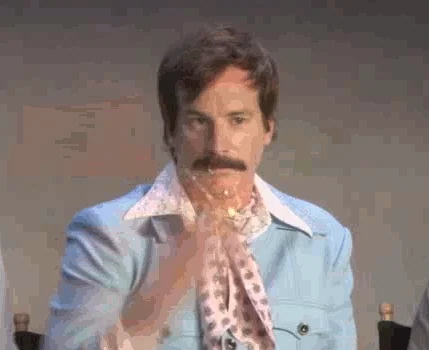 This glitter hi-jinx has to stop.
Will they get a lesser charge if the glitter is biodegradable?
I blame rock´n´roll!
I really need some background on this story…
It never will. In the last episode of The Expanse there's a great scene with Amos hanging out at a bar after getting up to mischief during shore leave, and Bobby points out that he's got glitter in his beard. It's a scourge that will be with us forever.
He's never going to get that glitter out of his house.
2 months on, neighbor's gave up and pulled up the carpet, they tried and failed to remove the glitter from the carpet. The shit is toxic.
The smiles on the perps' faces are easily translated to "Worth.It!"
Meth or infidelity would be my guess
I'll bet it starts with "Hell hath no fury. . . "
"They've been charged with felony burglary with assault or battery, and in Colon's case, criminal mischief." I couldn't figure out why Colon (the victim) was charged, but after reading the linked article I realized it was Franks who was also charged with criminal mischief for breaking the window.
All that is gold does not glitter,
Not all those who wander are lost;
About 15 years ago a child at our house on a playdate decided to pour glitter from a large jar we had onto another childs head. We are still finding glitter from this incident.
What is in the water in Florida these days?
I'm going to guess glitter
… But I am. (I have the pin from that collection. expensive, but worth it!)
Same here; This sounds like something out of a bad romcom. (But then again, Florida.)
In a theater we don't even try to clean it up beyond the most basic vacuuming. It's like lead paint, the best thing to do is encapsulate the contamination in another layer of paint.