Word is they're looking at those superbly timed stock sales and bonuses.
Shocked!
Like, for instance, Brett Favre?
(Outlined in the Last Week Tonight episode on TANF above; where John Oliver includes a video where Farve gets hit in the crotch with a football)
Tickets went sale today. Despite Ticketmaster selling them through their "verified fans" program, purchasing was a complete clusterfuck. Repeatedly I went to the purchase screen only for it to return an error or time out.
Hello darkness, my old friend
One time I got as far as verifying my credit card on great seats only for it to kick me out and make me start over. Ticketmaster never fails to disappoint and infuriate. I eventually ended up with crappy seats, but seats all the same. As of now it's completely sold out in my area.
The upside? Tickets were fairly priced, and no Ticketmaster dynamic priced "platinum" ticket price gouging.
When I bought Skinny Puppy tickets recently they were pretty cheap - like $50 after fees, and then there was so much demand the show got moved to a larger venue. At first prices were the same, but after demand went up, everything got converted to platinum prices and many were $300 and up.
As always, fuck Ticketmaster.
Don't forget Live Nation owns or has a lock in on the venues. It's simply impossible to tour without them unless you are too small for them to care.
Punching his wife is forgivable. Punching another cop, not so much.
Since 2010, Live Nation and Ticketmaster are the same company. How that was ever allowed, I have no idea.
I give The Cure credit for trying to keep ticket prices low, but Ticketmaster gonna Ticketmaster.
Yeah, that was my point: vertical integration, monopoly.
The Cure tried, you can see late career musicians weighing up whether it's worth it at this stage.
More on this deep dive into anti-activist actions by the FBI and targeting BLM in particular:
I have not gotten around to watching that yet, but I assume it's a good as his other stuff… You could also post it in the Cure thread where ticket pricing, etc has been part of the discuss…
That thread closed two days ago, alas. (If it's the one I'm thinking of.)
Oh! You're correct! My apologies, for some reason I was thinking a second one came up!
If the former was illegal, half of the arresting officers would have to arrest themselves! /s
that might be a very light "/s" – it's not well studied but one survey suggested the rate of domestic violence for cops was at 40% - which would be 4x greater than the general public
I know. The /s is for the domestic abuse not being illegal bit.
Follow up: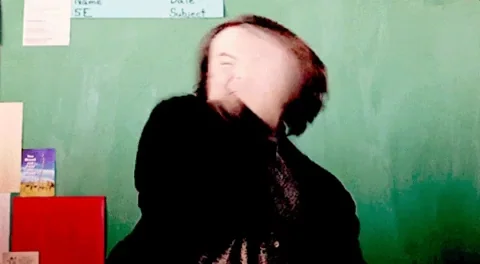 A token refund, but a pretty amazing and speedy about face from Ticketmaster.