Of course I won't try to mingle in that crowd, but the new album?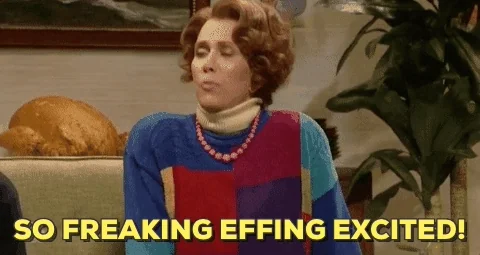 It's a multi generational fandom these days. Everyone fits in. Cap'n Bob's frankly heroic attitude to tickets and touring mean that it's actualy affordable for a family to go.
I missed them last time out as my elder only recently became an ardent fan but I'm looking forward to my next opportunity. The last tour was because the album was supposed to be already out.
Oh no, I'm talking about capacity. I have serious respiratory issues…asthma, etc.
Shit. Sorry. I do know the last one I went to wasn't jammers and if you go further back there won't be crush, but you'll know your local venue. Ours was a terrible concrete barn, but at least you can breathe.
I saw NOFX one year on someone's farm back in the 90s, and you could hang out under the barn canopy (no walls, just poles) where the band played, or just wander around the farm if you wanted. That was cool.
(attempt at silly joke)
if large portions of america dont want the vaccine then i bet similar numbers wont want the cure either
My BF saw a mutual friend's faceschnook post re: Cure tix @ a venue in a far NW side Detroit 'burb.
He wondered whether he should purchase a pair of pavilion tix, or take someone on a 10-day Scotland trip, including airfare.
He compared the cost of lawn tix there to a 4-day road trip to almost anywhere, inc hotels.
We're simply overjoyed that their Detroit show will be so easily affordable.
ETA - missspeling
Canadian dates:
Vancouver June 2
Toronto June 14
Montreal June 16
This despite the "US . tOUR . 23" graphic. OTOH, maybe it is named the you-me type of "us" tour.
Register by March 13th to be considered for ticket purchase.
Edit: Uh Oh, just saw @MerelyGifted post - I didn't see ticket prices, especially after the Canuckistan tax… Standby for further edit.
Edit2: Still can't find prices. Third party sites are already offering them - one says $299, presumably USD. I turned against aging rockers retirement tours years ago, but there are a few artists putting out good new music. The Cure could be one of them but they are making me work hard for this.
Such a fucking ripoff. They were maybe 60 here with ticketasshat adding 10+ on that.
Yes but I don't understand how they can even offer them. I'm thinking they are a placeholder by a machine that doesn't know it can't get the tickets.
So, looks like ticketmaster is handling ticket sales. Seems to me, whatever Robert Smith has to say about avoiding "inflated, demand-based prices", it serves only as an ad for ticketmaster. Fuck that shit. I mean, I'm sure enough Cure fans will be perfectly able to rationalize paying $300+ for a "fairly priced" ticket, but… um, really?
Hooray, free market!
More musical heroes out there need to grab hold of a sack of Fugazi nuts, and figure out how to operate outside that framework. Sure, easy for me to say! I'm sure if I were 40+ years into a rock career, I'd better understand how thoroughly impossible it is. It's all just impossible, isn't it? Almost enough to make a boy cry.
Remembering a Fugazi concert in Florida in the 90s that only cost 15 bucks…
… and that's about 3x what I remember them costing!
I remember when a really expensive show w/an out of town band cost $20.
Used to spend at least 3 nights/week going to weird venues for local bands' shows, paying $3-$8 to see 2-5 groups perform, only a few of whom sucked. Most places were all ages and BYOWhatever, they were rarely actual, licensed bars.
Now those bastards at livenation even own most of the venues.
This topic was automatically closed after 5 days. New replies are no longer allowed.