That is great fun. I now imagine that all drummers walk around with a pair of sticks in their hand at all time… Except when grooming poodles, of course. That's a two hand job; and I'm sure the dogs would be more than happy to hold the sticks.
I know she's far too young for it to be a real possibility, but I was really rooting for Nandi Bushell.
I like how Josh Freese is listed as the Foo's new drummer and not as a replacement for Taylor Hawkins. He's irreplaceable.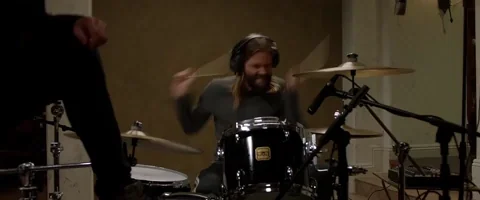 I love all fellow mutant poodle

groomers and any musical friends they bring along for fun. Good show.
So was I.
Maybe in a few years.
I saw Josh Freese with several different bands in the early '90s – definitely School of Fish, I think Paul Westerberg, and at least one more that is escaping me – and I knew he was a session drummer because of how obsessively I used to read liner notes in my cassette tapes and CDs. At each of those shows, he wore a t-shirt with a 1-800 number on it, and while I never dialed it, I somehow felt confident that it was the number to call if I really needed a drummer.
This topic was automatically closed after 5 days. New replies are no longer allowed.