holy shit, Fark still exists?
Forget about hygge
I'm more susceptible to headlines then I realized, because I can't remember anything at all about hygge
uitwaaien = blow out
Another word for fart, I'm uitwaaien'n from those delish deviled eggs & mini sausages.
Here in Minnesota we call that uitbefriezen.
The Germans invented hygge first!: Gemütlichkeit. (and curiously, without utter umlaut precision, i suspect it's easier for English speakers to pronounce)
Nah, we've always had gezellig too.
Ausgezeichnet!
I worked at a German deli in Suthun Coliforniyah. I loved my boss, the owner, so much I'd nicknamed her 'Tante' Inge. Her German and German-speaking friends often visited her there, and I overheard a story she told one of them.
Tante Inge had recently made a lovely chicken dinner for herself and Oncle Willi, her Swiss baker husband who made all our sweet goodies, and another couple they'd invited over. Just as they were about to start eating, the doorbell rang. She was annoyed to find another couple had shown up uninvited, but she put a good face on things. Oncle Willi grabbed two more chairs, and Tante Inge did her best to stretch a dinner for four to feed six.
She said it left everyone with nowhere near enough food, and the table was so crowded that they were bumping each other's elbows whenever they lifted their forks!
I couldn't resist sneaking up behind Tante Inge, and softly saying near her ear, "Gemütlich!" then went back to what I'd been doing.
The two women cracked up, and Tante Inge told her friend, "I keep forgetting she knows a little German! She's always saying something funny in German at just the right time!"
I'm pretty sure there's a subtle distinction between the two, with hygge being more social, and more fundamental to Danish life than gemütlichkeit is to the Germans. But yeah, I'd rather say hygge since I have a better chance at getting it sorta right.
It means the same thing in English: out be freezin'
what's the swedish term for "all aboard the latest hype bandwagon"?
Wow, I guess some folks really enjoy that bracing winter weather…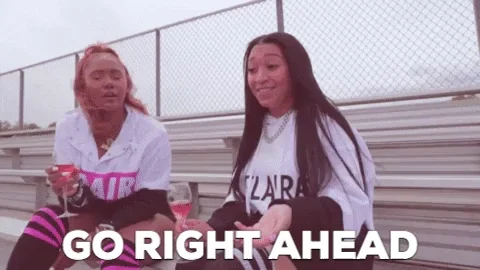 I need a Pennsylvania Dutch term that means, "You do you…I'll be inside."


Tante Inge certainly would've appreciated both the quotation and the cartoon

Half right is better than half wrong, somehow.
Nee, zeker gezellig. Should have been clear I'm Dutch.