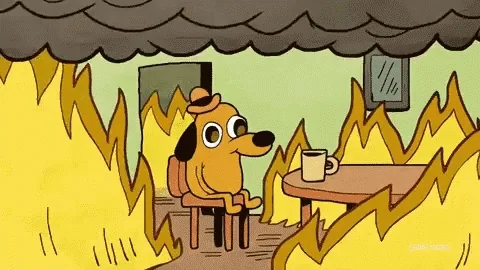 Hidden gem: A man whose parents named him Ronald Hamburger.
Deteriorating foundation is the California story.
Tear it down along with capitalism
I thought skyscrapers were built on bedrock.

"There has been no material harm to the building, and it remains fully safe." Wasn't Champlain Towers fully safe until it collapsed? I'd want a second opinion that's independent of the HOA.
I smell several a large number of lawsuits.
They should be forced to empty the structure and dismantle it.
Dear Wife and I took a gander on Monday, yup it's leaning way the f@ck over.
The problem is money. Money makes people build broken things. Money makes people not fix broken things. Money makes people not help people who need help. Money makes people prohibit vaccine and mask mandates. Money makes people charge for virus testing. Money makes people charge for rides out of Afghanistan.
The Leaning Tower of Pisa Peet's Coffee.
CIVIL ENGINEER: This building is leaning dangerously and is structurally unsound. We can't guarantee that any amount of money can make the building safe at this point.
REALTOR (Typing): "No expense has been spared on this building's Italian-inspired architecture."
Nothing to worry about; I'm sure that it will all shake out in the next sizable earthquake.
More like Milleannium Tower, huh?
Tell mew this isn't Ronald McDonald moonlighting, please.
ETA I see @knoxblox nearly beat me to it.

Especially when every piece of furniture on the higher floors now needs chocks under legs at one end to restore surfaces to level.
They are losing a huge cross-market tie-in opportunity:
"A Foundation repair? Call Hari Seldon!"
     

                  On AppleTV starting Sept 21
"…does not present a structural concern."
'>'>translator activated'<'<
"The building is so strong that even once it's on its side, it will be undisturbed. We encourage residents to begin preparing to mount furniture on walls now so that their future dinner plans may proceed in an uninterrupted fashion."
There are lots of flimsy little buildings to break its fall.