Damn Millenniums! Now they're killing our foundations!
It'll be great for tourism. Can anyone think of a single thing they know about Pisa except it's one poorly built tower?
(Related, from Oglaf:

I'm surprised it's that visible. A 14 inch lean (now 19 inches?) at the top is only about a tenth of a degree.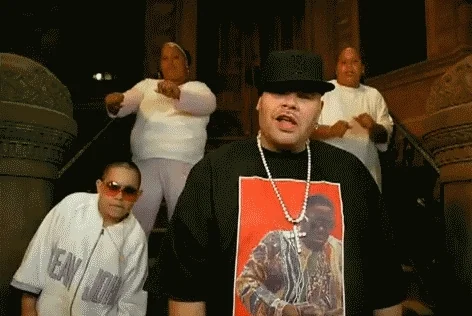 Largely it was depending on the view and at what distance you are from the building. It is most pronounced when compared to other buildings that are correctly angled in its vicinity, thus it is in the eye of the beholder. Dude, this is a totally scary when you see the debris field it will effect if it comes down. It'll be ugly…
Yeah, I wasn't doubting you, I was just surprised that small amount of lean was that apparent. It's still scary as hell. Why anyone would think friction pilings would be a good idea for a 60-story concrete tower is beyond me.
It's a comedy of errors at this point. The multi engineer input is pure standard idiocy, plus the decision to go with the cheapest fix??? You can't make this shit up. Avarice greed and the copious amount of "kick the can down the road" takes you right to where we are. Go figure…
As I scrolled past this photo, it briefly registered as Lt. Frank Drebin with a mustache.
---
Maybe the city is just doing a big, happy trust exercise.
Next cheapest fix: Drill some pilings on the other side.
That should fix it!
There was ONE cheaper fix on the table but the folks who owned the next building over wouldn't go for it.
In places like Manhattan - yes. There, super-hard schist is right below the surface in lower Manhattan and in Midtown so you can drive deep foundations straight into the rock (which is why there are two clusters of skyscrapers with places like the Village in between).
Elsewhere, tall buildings can 'float' on a concrete raft which spreads their load across a much larger area. There's a nice piece about Chicago here:
I think it may be the 18" drop from one corner of the building that is more noticeable. You wouldn't want to play marbles there.
I attempted to gain access from street level, if you can call it that. Unfortunately I was identified as a "lookie Lou" and ushered off in a most aggressive manner. Dang it. I wanted to check the grade angle myself, but alas was thwarted.
They should've been done for child abuse.
So it was your protractor and plumb-bob that gave you away?
I am curious if the building owners "downstream" from it have started any legal actions. The ones that will be taken out if it does go over.
This has had to have had an effect in property values. I'd not buy into anything in its collapse shadow.
There is a show called "Engineering Disasters" that did a segment on this a couple of years ago, Well worth a watch.
I imagine this is going to be a teaching example for engineers for generations.