Fun fact: most fun facts people regularly bring up are in fact false, or at least so reductive as to be essentially false.
Case in point: Columbo does have a first name - Frank. It's never mentioned in dialog in the show, but it's visible in a shot of his Police ID at one point.
Oy. Facepalm.
The trivium, versus the quadrivium, were the three 'less important'' areas of study in mediaeval academies.
The former grouping was grammar, logic, and rhetoric, the latter arithmetic, astronomy, music, and geometry…
That is not what that link says. The trivia are the the lower three liberal arts: grammar, logic, and rhetoric.
Also, the Great Barrier Reef isn't a living thing, it is many living things.
And wine, sanitation, irrigation, education, roads, … all predate the Roman empire. Some of them by thousands of years.
Stochastic liar's paradox.
It's fun facts all the way down!
came here to say this, too. COME ON, TRIVIA – DO BETTER.
Paging Doctor Faustus!
"Fun fact: most fun facts people regularly bring up are in fact false…"
I think it's important to note the lawsuit failed. It's a nonsense claim. You put a fake fact out there and you have a right to claim authorship of it, but you can't say someone stole it from your book. They may well have got it from the general trivia-sphere of people who like trivia, you know, the people you deceived.
(Though the lawsuit was not thrown out for this reason, but for the reason that the court considered listing facts in an encyclopedia-like way and printing them as questions in a game were substantially different and thus copyright on one couldn't be claimed against the other)
SIR! Are you impugning my good name by saying I'm lying about there being fun facts all the way down!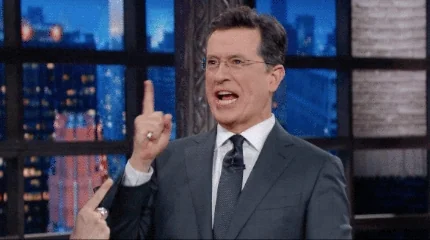 Isn't it possible both are true? The Roman Empire preceded the Middle Ages. The medieval academies could have gotten the word from them.
Not less important, by any means. Less specialized, maybe.
Medieval universities and their forerunners (monastery schools, etc.) didn't have the same kind of hierarchical view of a curriculum that we tend to. There was a general order to how a given person might study, reflected in this distinction, but it's not like there was some pro-STEM ideology that had the arithmetic monks rolling their eyes at the grammar monks.
I don't know when "trivial" acquired its sense of "unimportant" in English, but that's not how the word rang out at the time.
Of "trivial", Etymology Online lists both meanings, adjectivally. Not sure if the noun "trivia" was used to refer to things in the Trivium though.
What have the Romans ever done for us?