But they are soooooooo cute! I wants them.
The favorite spice cookies in our house right now have sorghum molasses, which is kinda bittersweet, plus cinnamon and fresh grated ginger. I keep a ginger root in the freezer and grate it with a microplane zester, eyeballing the amount until it looks and smells about right. They are not fancy or even very pretty, but sooo yum.
I like allspice in savory rather than sweet. When I do bake sweet stuff with it, like banana bread, a very little bit goes a long way, and there have to be other strong flavors to balance it out.
That is the prettiest angel tree topper EVER!

Does freezing it help? I used fresh and ended up with these weird big pieces I couldn't use.
The spouse said they were good for gingerbread and I would totally give you one if I could!
I think the freezing might help some with the texture, but the zester I use makes a huge difference, fresh or frozen. I shilled for it in the Thxgiving thread and will do so again here (great present idea, might not be too late to order!):
I find it totally does. I peel the skin off with a spoon, just scrape off the skin for as much as you'll grate. Then grate. Like said, micro plane is best, but I've found the little holes on my box grater work okay, too. I just end up with some scraggly bits that I cut off. If you make infusions, keep the scraggly bits in the freezer until you have enough to infuse some vodka or even just use it for ginger tea.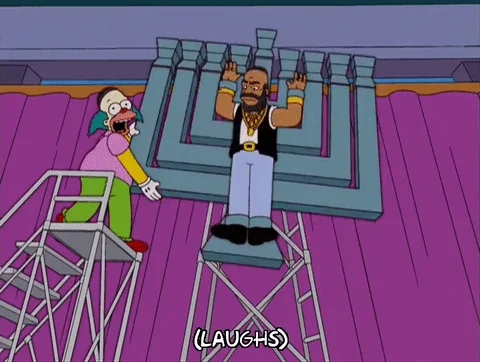 But, but…Judeo-Christian something-or-other!
You can't possibly be saying that the Judeo part has never really been honored or even acknowledged until now!!
I never thought I'd own an artificial tree, until one December night a few years ago. I was out taking a walk with Ms Shiv when I found this palm tree by the side of the road. It was filthy, but I immediately recognized its potential and carried it home under my arm. Most of the lights were burned out. I stripped the old lights, hosed it off and replaced the lights with LEDs. Now it's become a Christmas tradition in our house.
This is one my wife's favorite photos that I took several years ago in our backyard. It's an 11x14 print matted and framed that hangs in the living room.
A few years ago I walked by and thought hats, they need hats.
my kind of Christmas tree!
one year, when i was maybe 8 or 9 yo, my grandmother took a stalk from a "century plant" yucca some 8ft tall with epaulete-looking seed pods on multiple branches that had dried out. she spray painted it with gold paint, placed it in a tree holder and put lights on the seed cluster pods, some clear glass balls and i thought it was spectacular!
fast forward some 40 years, my own kids were that same age and we lived in Arizona. there were lots of those dried out yucca "trees" and i recreated grandmother's holiday tree, all gold and lit up!
another year i put Christmas balls on my avocado tree.
gotta just "go with it!"
love the palm tree!
VINCE GUARALDI
… best Christmas music
… worst Christmas music
… meh
It's not the best (it is very very good) or the worst and it's definitely not meh.