I'm no rocket scientist, but maybe, just maybe, isn't that a hint to do some tweaks to the design?
…and then it exploded.
In my recovery room are 2 subjects who do nothing but this…
PHBBBBBBBBBBBBBBT!
…but I think I've solved the problem!

–The Man with Two Brains
I don't think there are shareholders. Isn't SpaceX, like, 85% US government owned?
Does anyone else find the sea of SpaceX workers applauding the explosion as if it were a success a little eerie?
No. Getting a contract with the government is not "government owned"… The American government only "owns" a few businesses and many are not owned by the Federal government, but by state and local governments:
More often than not, government contracts means that we're on the hook for failures, while the corporation reaps the benefits (profits) from any successes. Failures are public, successes are private. Our money was wasted for Musk to pretend like he has a big dick in the form of a rocket.
But they are a privately held company. But the comment was mostly ironic and sarcastic…
Can't piss off dear leader… /s
Look, man. If all you wanted to do was clear out the driveway you could've done it for a heck of a lot less fuss and expense.
Maybe call one if those vehicle donation services next time, they'll tow it away free if charge.
And the real-time video commentators.
"As we promised, an exciting end to the Starship inaugural integrated test flight!"
That's some bigger spin than the rocket was experiencing.
Cheers. Sincerely, I can never make head nor tail of the interface between the united states government and private corporations.
Better that it fail now than with a crew involved. Hopefully they have enough telemetry to engineer a fix.
Why the /s? That seems a really good guess given his past behavior.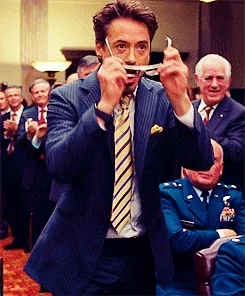 #EMTE (Everything Musk Touches Explodes)
This is awesome to watch. The other lauch companies could learn a thing or two about the transparency that SpaceX has in this process. The others are too afraid to publicize failures, even though that's pretty much the default state of all new rockets. They go boom until they don't. I suspect this is in large part because spaceX isn't in danger of losing funding from their Falcon 9s if starship goes boom a bunch of times, and they already went through this getting rockets to land, so no big deal to publicize it.
Unlike the N-1, we're going to see more of these, and more SLSes, and more "bigguns" to come from other providers too, with any luck. Great time to be a space fan

In the wake of Musk threatening to sue MicroSoft, Twitter is heading towards "rapid unscheduled disassembly".
Although it does highlight a very big drawback to this design: the lack of a launch abort system for the crew cabin that most traditional capsule-based spacecraft have. The Space Shuttle didn't have one, but ultimately had a flight failure rate of 1.5% (or a vehicle failure rate of 40%) so that's not an example to follow.
When that phallic Bezos rocket blew up during launch recently at least the launch abort system worked as intended, and would have saved the crew if one had been onboard that flight.
Maybe the only way to make a design like Starship reasonably safe for crew would be to launch it uncrewed and shuttle people up to it in orbit with smaller capsule-based craft.
At around T+1:30 I counted 7 first stage engine failures.
I wonder when the Space-X people realized the mission was doomed? October 27, 2022?
And the cheering after the rocket exploded was creepy. Yikes.
Caps indoors? Wankers.
And that bro in the middle with his shades on and his hat on backwards?
Chief Wanker.
That was a bit like watching a high definition N1 launch:
Congratulations to the engineers who work at SpaceX. Sorry about the guy in charge.
Musk threatens to sue sky.