Oh Gritty! Philly's Patron Saint…
Many happy returns Gritty!
Let's give him a traditional Philly birthday greeting!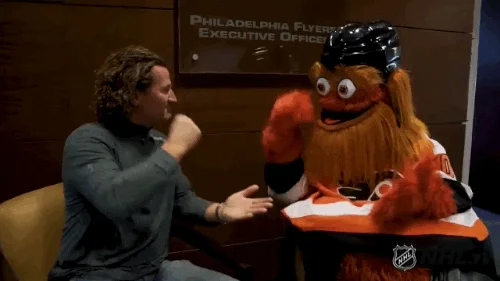 According to the description on Amazon, Gritty's Funko Pop vinyl figure is 100% cotton.
I find it lovely how Gritty was mocked and insulted when they arrived, and how they have come to be embraced by fans, the city, and the world at large. Happy birthday, Gritty!
Evidently, three is the legal age to conduct a motor vehicle in the state of Pennsylvania.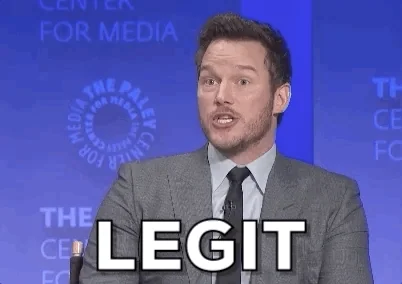 Notice how Gritty on a motorcycle looks almost indistinguishable from from a lot of other riders out there.
I'm Canadian … but repeated exposure to US television news has trained me to expect a phalanx of police cars giving chase whenever there's an prolonged aerial shot of a vehicle on a highway from a helicopter.
Glad that wasn't the case for Gritty

I own a Gritty shirt yet I've never watched a hockey game
Well, there were police cars, but they were providing escort services.
… Don't they arrest people for that?
:: shows self the door ::
I'm surprised no one else has commented on the feat of coordination it must take to ride a motorcycle while wearing that suit with its visibility and mobility limitations. Seems like quite an athletic achievement to me!
Also: This seems like another good reason for that escort: so they don't have to worry about Gritty having to respond to unexpected traffic interactions.
"Suit"? What the fuck are you talking about? He was just wearing his usual hockey helmet, black shoes, and jersey, plus a leather jacket. I think you need to watch the video again.
Thanks, I needed this today.

This topic was automatically closed after 5 days. New replies are no longer allowed.