Aachener Printen or bust.
I suppose that would have been appropriate to go with the Kolsch I was drinking. Call me an iconoclast!
Cumquat/kumquat marmalade. Our tree is covered in fruit and hangs over next door's fence. As I was picking it the neighbour popped his head up and we chatted for a bit. He's making cumquatcello (?) with them and brought me the jar of sliced 'quats in vodka to smell - wow! Now I know what I'm doing next weekend.
Just made gibelotte de lapin (stewed rabbit in white wine, spring onions and mushrooms.
It unexpectedly came with its liver, so I made some rabbit liver paté to eat with some crusty white bread tomorrow.
(I softened and browned finely diced shallot in butter, browned the diced liver in it, added some herbs, deglazed with a bit of port, added a bit of cream and salt and passed it through a sieve.)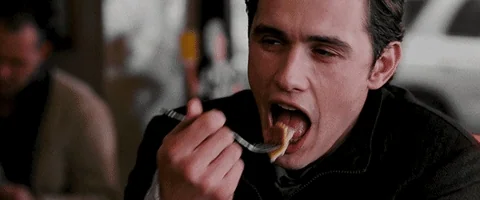 Are all these bottles the same?
We've got a philosophy thread somewhere for this kind of question.
But yes, to an existence monist, they are all literally the same.
ETA: That's meant to be a joke. I need more coffee…
Roasted cauliflower slabs with a garlic-herb bread crumb crust. Pretty good overall, but I layered on too much of the topping, so it was still very loose when we ate. Mom actually finished her slab! She didn't go for as much of the also roasted green beans, cherry tomatoes and chickpeas, but I'm taking it as a success.
Hah, that's what I always thought!
Total genius!

Good stuffed peppers tonight. Hot Italian sausage, onions, some hot red and poblano peppers, garlic, oregano, tomatoes all sautéed then mixed with some cooked rice and shredded mozzarella.
Scooped into bell peppers halved lenthgwise, then topped with a bit more shredded mozzarella and baked at 350 F for 30 minutes.
Everything except the rice and mozzarella was from our garden or the farmers market. Yum.

As our most recent lockdown (hopefully one of our last) takes its toll, I ran a business-wide cooking class today - teaching data scientists, economists, public transport planners and software developers how to make gougères via Teams. Best use of videoconferencing ever.
It was the perfect Teams/zoom recipe - frombeginning to yum was an hour, so we all finished with a pastry in our hand.
Ready to publish your own Cook Book?
"As a pay-to-publish operation, the company very rarely turns prospective authors away."
That's such a nice thing! I sometimes (still) forget that so many people don't know how to make yummy food at home. One of our friends started doing cooking classes as a family thing to connect with his niblings during the NYC lockdowns.
I hope your company appreciated it!
Yeah, staying connected has been really important. We have a high proportion of young grads and postgrads who've often recently moved out of home, many into CBD apartments, and they've been hardest hit. We've had a few people struggling with isolation at various points, so we now do at least two social activities a week and generally get 30% of people at any one event. Best of all it's a rolling 30% and there's enough for folks to pick and choose.
Don't care if that was intentional or not - it's awesome and I'll be using it.
Totally intentional! One of my favorite new words of this last year. Glad you like it.
Eta, in case some don't know, its the "nieces and nephews" version of "siblings." Felt the need to clarify, since we're on the food thread, and all. Nibbling != nibling, and vice versa!

Okay, is there anything better than a simple roast ( grilled last night ) whole chicken?
Just salted.
Yes, there are 100,000+ Recipes for chicken out there.
But ease of making and the chickenie flavor always brings me back to the basics. Also the leftovers are a very flexible addition to salads, soups and sandwiches.