Yay! The fat fuck provides!
I think the last time I was this excited about a third installment in a series was "Return of the Jedi."
I didn't want to like it…
But I did.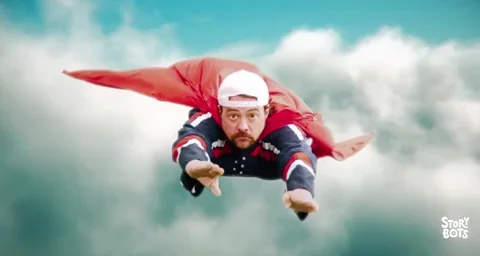 I sincerely hope you weren't disappointed.

Just watched the trailer, am looking forward to this.
I had no idea a third Clerks was in production. I am looking forward to this as I've been a fan of Kevin Smith since middle school.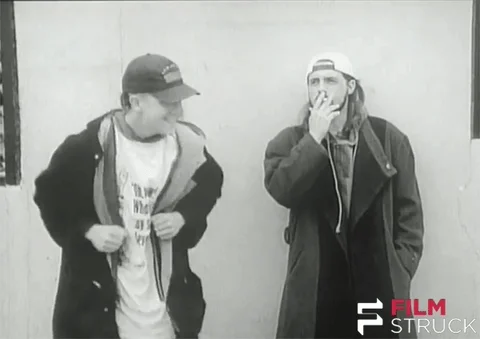 I've been waiting for this for a couple of days now. It looks really really good.

I want to be excited for this, but I'm weary. I've enjoyed most of Kevin Smith's work as the years went on and his focus on weed and meta narratives increased I just had a hard time staying into it. I sat all the way through "Jay and Silent Bob Reboot" hoping it would turn a corner but it never did for me.
Loved "Clerks 1," "Mallrats," and "Dogma," heck even "Jay and Silent Bob Strike Back" had it's fun, but the rest has been uneven in my eyes. Here's hoping "Clerks 3" ends up being good, though…
For whatever it's worth, shows that spend half their time being shows about other shows ("Family Guy" for one) have never had much staying power for me, either, so maybe I'm just the wrong audience. I'm glad Kevin's still working and doing his thing for the folks that love it.
Man I just don't know. This could be awful or it could be amazing. I guess it's at least self aware.
Snoochie boochies!
Actually, of all Kevin Smith's work, I liked Dogma the best.
I enjoy Family Guy and I don't mind stupid references or bad fart jokes, but mostly agree with everything you said. Like I feel like "Jay and Silent Bob Strike Back" was them jumping the shark but still had it's moments. I never bothered to watch Jay and Silent Bob Reboot b/c it just didn't look good.
Sounds like you saved yourself a couple hours then.

I live about 5 minutes away from the quick stop - when they were filming, Kevin Smith was incredibly gracious - happily posed for pics, he and Jason Mewes bought lemonade from a kid's stand across the street, etc. Also, his comic book store is just a few miles away, and it's also really cool - he has the original buddy christ in there!
here comes Ran-dal he's
a ber-ser-ker!
"Did he say making fuck?"
i dunno but this guy is a character