He is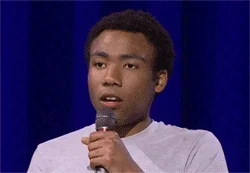 at many things
a jack of all trades is a master of none, but oftentimes better than a master of one .
I had read that "Atlanta" was a great TV show, but being an old white dude, I sorta had my doubts I'd get into it. I watched all of it in the past 6 weeks, and seriously?: it's one of the best things I've ever seen on TV.
I haven't seen this pointed out much when people write about "Atlanta" but as a major David Lynch fan, there's never been a non-"Twin Peaks" TV experience that felt so Lynchian as "Atlanta." I thought it was tremendous. Not that I see Glover, his brother, Stefani Robinson, Hiro Murai, and that whole crew are TRYING to be Lynchian; they have their own vision. But it's fantastic with surrealistic tones throughout. And the character of "Darius" (Lakeith Stanfield) is one of my favorites, ever.
"Atlanta": just…wow.
It hadn't crossed my radar here in Oz. I'll check it out. Thanks!
Don't take his smores away.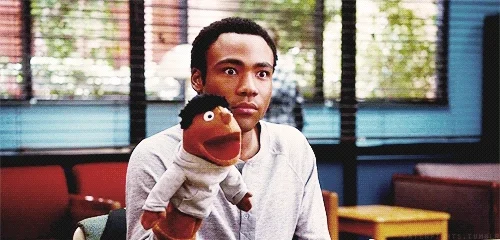 I hope it's a reflection of who he really is, because he comes across as a being a really nice bloke.
This topic was automatically closed after 5 days. New replies are no longer allowed.