I expected more details on the technical challenges.
Having done stuff like this before, USB floppy drive + a utility which dumps the raw bytes off the disk and puts X's where it can't be read. (you can fill in the blanks with a hex editor, and then extract the file content)
Wouldn't the only challenge be reading the disk? First finding a floppy reader, then possible media deterioration?
I mean, it's not like it was encrypted, copy protected, or anything- they wanted people to actually use the files that were on it. Font files haven't changed much since then, have they? Even if they did, one assumes most OSes would have a bit of backwards compatibility.
Just off the top of my head dealing with old software:
The format here is likely proprietary

Documentation for it is likely non-existent

The proprietary software that uses the font probably can only run on very primitive hardware and OSes. Emulation can help, but in this era a lot of software relied on hardware quirks.
Warner Brothers issued the symbol as a font so that print publications could use it, can't be anything too exotic. For 1993 anyway.
Am I missing something, or did they only upload two versions of the symbol as TIFF, but not as font?
If so I am officially disappointed.
Tangentially related to this topic:
In Minneapolis in the early 1990s Prince owned a dance club called Glam Slam. At one point he sold it and the new owners changed the name.
Of course, instead of calling it by it's new name, it was usually referred to as The Club Formerly Known As Glam Slam.
yeah the headline implies i was gonna read a how to about getting data off of an old disk rather than just some links to them saying that they did it.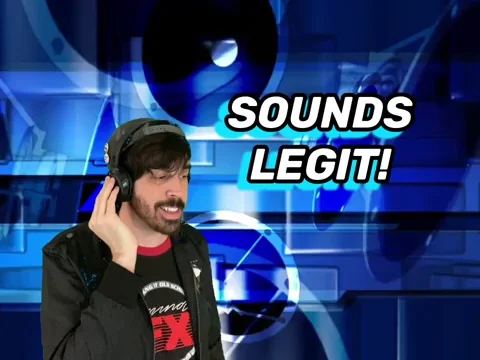 Good question.
Poked around and found this:
I left a voicemail. I feel embarrassed because, how outdated is this document? I will update if I get a call back.
Clearly someone made a tutorial on how to install it. Is that proof? Not in my book, but is that fun? Yes.
Going to check internet archive and enjoy this some more. Want that font.
When you say vector rendition does that imply compatibility with modern CNC machines?
And there you have it. Thank you.
From the documentation letter that Anil provided in a separate tweet, the installation instructions for both Mac and Windows treated the font as a standard font file for each platform.
So no, no mystery here. Assuming the disk was still readable, then the only effort would be finding a suitable USB floppy drive to read it with (I've got one in a box downstairs if anyone wants it). If the disk had bad sectors though, that's when things get interesting. Kinda disappointed that "How the data was extracted from the Prince floppy disk" didn't actually have any information about how the data was … y'know … extracted.
I followed all the links even went to adafruit twitter where they tweeted more on the process later, they never did. Then I went to the owner of the floppy Twitter where he shared a link, finally, nope, he just talked about acquiring the disk.
The whole thing reminds me of the Antiques Roadshow. The appraiser tells the owner the object can be dated to May 23rd 1743. The owner asks how do you know, he says when we turn it over we can see the date
In other words they extracted the data by putting it in the drive and clicking on the A: in Windows Explorer and there it was.
I'm almost positive it went like this:
Other than that it is a GCR encoded 800MB floppy that would need an early 90s era (or earlier) Mac to read it. Put it in a Windows PC and you will get a dialogue box asking you if you want to format it.
Where was that information shared?
The disk was from 1993 and distributed to the press, wouldn't they have distributed the most common format at the time?
But either way, none of the involved parties have elaborated on the extraction process. Even hackaday just talked about extracting the font. If there was some difficult process I'm sure they would have gone into more detail.
The whole thing is odd.