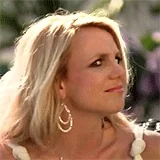 The next day, at the Community Center, Kyle Broflovski holds a town meeting with the rest of the children of South Park, discussing the murder and its connection to "murder porn". Kyle informs the group that there is a phone application that can serve as a parental lock on certain programs and employs a password that only children would know. When Stan's parents discover the parental lock and are unable to answer the security question, "How do you tame a horse in Minecraft?" (referring to the video game), Randy calls the cable company and learns that Stan locked them out.

Randy and the other parents go to the cable company to ask that the block be lifted, but the sadistic representatives they speak to rebuff them. The parents subsequently learn that a child named Corey Lanskin can be hired to teach anyone how to play Minecraft .

The next day, Jimmy Valmer tells Stan and Kyle that some parents have broken their parental locks, and Butters has become grief-stricken because his father killed his mother in Minecraft , leading Kyle to realize that someone is teaching the game to their parents. At the community center, the children discuss how their parents are now not only continuing to watch murder porn, but are ruining their online experiences in Minecraft as well, blaming Kyle and his app.
Word to that side eye; not only does my kid know what a VCR is, she knows how to program the clock on one.
(Yes, I still have a working VCR, which has outlasted about 5 DVD players over the course of 20 years.)
This is obviously from the perspective of an adult who grew up before the proliferation of computers.
This is the response from a kid who grew up with them:
One and done.
I'm super glad the Leisure Suit Larry age lockout thing was already mentioned. I remember being faced with that screen when I was of an age suitable for the material, but because some of the questions were topically dated I had to use Google to get the answers.
Ageism is dumb; no matter which way it flows.
These kinds of parental locks are dumb, just like with Leisure Suit Larry it's not that hard to get the answers (i played those games at a fairly young age). A lock code or something else is more secure
How do you turn it on?
They same way you turn on so many other things, fiddle with their knobs until something interesting happens. (Always get permission first!)
Good parenting there!
You're lucky you had Google. We didn't have the internet around the area I was living when I got a copy. I knew a good chunk of the answers, but there was also quite a bit of trial and error.
sealing vacuum connections
Or maybe we could be involved with our kids' lives and help contextualize what they encounter online?
I could answer the question about César Chávez only because I knew the name and the connection to grapes from Doonesbury.
The Leisure Suit Larry example is not just an age gate, it's also a location gate. How the hell should I know about attorney generals of a foreign country?
I've actually heard of youngins calling it a "VHS player".
I don't know why that bothers me so much.
it is on. try pr#6 if you need to load a disk.