(If you use a data-shredding trigger you need to be super careful you don't forget you are tethered to it. If you stand up, it's bye-bye data!)
Or have a flaky USB port that sometimes has the connection wiggle loose!
I bet he's kicking himself, for the lack of foresight.
Now I'm thinking this would be a good idea for my electric bicycle. I would love to have a way to inactivate the electrics without needing to remove the battery and carry it around with me.
Yeah, without the laptop, instead of getting 2 life sentences plus 40 years - he would probably only have gotten 1 life sentence plus 20 years.
Ross was on his laptop in a SF public library when the feds swiped his laptop. A tether might have been nice, but not being logged in at all in such a public space probably would have been a better call.
I'm pretty sure the original Silk Road founder is probably doing exactly that. There's a reason they were called "Dread Pirate Roberts"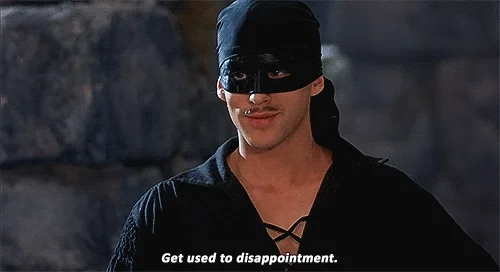 Interesting sales pitch, BoingBoing.
I remember reading about how the CIA used to use computers with only RAM and no hard drives (or maybe it was RAM hard drives), so the data would just evaporate when the PCs were turned off.
On second thought, maybe that was just a Tom Clancy novel…
That's entirely possible.
A modern implementation would be the Linux distribution Tails (as used and recommended by Edward Snowden).
Burn it to a USB stick, and then you can boot your computer from it, in a way that will not leave any data on your harddrive/SSD. It also comes configured to use Tor by default.
Basically, if you're worried about someone spying on your computer, use Tails.
Yeah, i thought running Tailsor or a VM running off a encrypted virtual disk, on a USB drive, attached to your wrist by a tether would help in this situation.
Maybe, but not much harder.
tbf, coffee shop laptop snatchers aren't generally in the kidnapping and torture business.
A friend made such device once for his Volkswagen Bettle. He drilled a hole inside the glove compartment and installed a P10 conector jack with the proper wirings. Then He had this P10 plug as a keychain. He could only start the car if the plug was connected. It worked as a switch of sorts.
I did some Googling and found that there is a gadget called Kill Switch.
You can buy one or you make one yourself, Just like my friend did with his áudio plug for his avocado Volkswagen.
I don't know how effective this contraption is against auto theft.
Have you seen how crooked the DEA agents involved with the Silk Road case were? I wouldn't put it past them.
Ex-Agent Carl Force is a real piece of work.
I'm also considering putting in a gadget for "Find My Device", too.
The thing about the kill switch is, my bike (the Honeywell Dasher) is a pain in the ass to pedal fiercely like one would a mountain bike without electric motor assistance, so it would be less desirable to steal.
One other consideration I have is plastering it with a whole bunch of cute stickers like Hello Kitty.
I hadn't, actually. That was a fascinating read, thank you!
That said, my comment was in relation to the more common use case of this gadget, against the casual theft of a computer in a public place, rather than Frauenfelder's specific headline example.
This topic was automatically closed after 5 days. New replies are no longer allowed.