Yeah right. Delay other people in other cities? Burden security resources over something that didn't pose a safety or security risk? Imagine him trying to justify that to his colleagues. He never intended to follow through.
There's no in-between for flight crew members on party planes. They either love or dread being assigned to one.
Does air-dropping require both parties agree to the file transfer before it can be viewed? Or is this like mass-texting a dick-pic?
Highly unlikely they're a boomer. Max general commercial pilot age is 60.
It requires acceptance, though you might be able to see a preview of the pic. However, airdrop by default is only enabled for your own contacts, so rando's shouldn't be able to send pics unless you explicitly changed the default to "anyone".
Dunno. If he got some complaints from women on board that they were being sent unsolicited dick-pics via airdrop (as has been reported to happen on flights), I'd have no problem with him carrying through the threat.
He didn't say that the pictures were coming to him. And he seemed not to understand AirDrop. So it's entirely plausible that a Flight Attendant came to the cockpit and said "we've gotten a few complaints that someone is sending dick pics through AirDrop. Can you make an announcement?" To which he did.
But they should see it as a compliment! /s
All right, I'm turning this plane around!
"Ha,ha, he doesn't understand Air Drop"
I guess a better announcement would be "hey shitheads, don't take your clothes off in public!"
People have to be told this?
At minimum, this is a form of harassment. It's 2022, and men are still sending dick pics despite 20+ years of being told they're unwanted and unwarranted.

But… their freedumbs??? /s
I'd argue that sending unsolicited dick picks is worse than sending plane crash photos, and there actually WAS a flight a few months ago where a group of teens were arrested for Airdropping those to other pax on a plane:
A weirdly high number of people have it set to Everyone which seems to be why this stunt keeps happening. Pop open your Airdrop share pane in a crowded place and you'll see a dozen or so strangers' phones pop up. I don't know why so many people leave it wide open like that.
Obligs: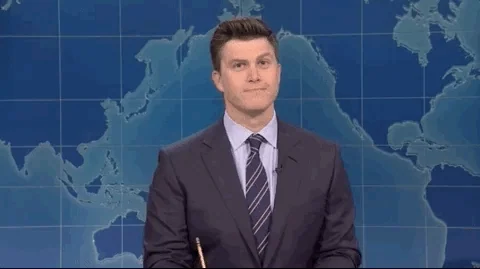 I assume it's the default setting? Every time I upgrade (Android) phones, it's the gauntlet of "No notifications, no location, no NFC always-on, respect do-not-disturb, no pointless permissions."
Apple could easily set this as "enable sharing of pictures?" at setup. Locking down a device is the hard part, and I'm a career nerd.
It's not the default. I'm guessing here, but I imagine since you need to add a contact before it will work, there's probably a not-small group of users who want to share something via airdrop, but realize the person they want to share with isn't in their contacts, change the setting to "everyone" and then leave it that way.
The same way Apple will remind you a few days later if an app is allowed to "always" track your location and is doing so, they should probably pop up a "Hey! you have airdrop manually set to everyone, which exposes you to random dick pic previews. You sure you want that setting left that way?"
If I recall, and I can't quickly find anything to support this, "everyone" was the default when the feature was first released, and subsequent releases changed it to "contacts only". But that would only take if you were a new user. OS upgrades respect previous settings choices.