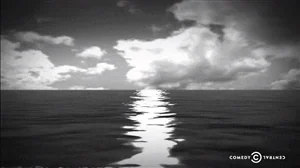 is there a working default letter mode that you give your relatives so they can send to your social partners on the internet
I think the idea of experiencing death is… flawed? The thing that makes death death is that you don't experience it.
Keep Calm and watch Ask a Mortician?
For me, who always had anxiety about dying even as a young child (I even had night terrors as a child) - I had always pictured myself 80 years in the future and breathing my last breath as an old man and blipping out of existence.
Then, flash forward 50 years, and older me had his wife of 31 years pass on. After having such a great blow to my soul, three years later I'm at the point that I'm "OK" with dying. Or that maybe life is less important to live now. While I have no desire to meet my maker anytime soon, I'm no longer afraid. It happens to all living things at some point. People just need a close, personal reminder…
And later than the doctors said I would!
Immersion therapy not recommended for this particular phobia.
"I'm not afraid of death. I just don't want to be there when it happens."
-Woody Allen
I want to die like grandpa, peacefully in my sleep. Not yelling and screaming in terror like his passengers…
"And on my deathbed I'll get all the answers
Even if all my questions are all taken away."
– The Handsome Family, Drunk by Noon.
Watching a loved one suffer death anxiety is heart breaking.
If there is a way to ease that suffering, all the better. Peace of mind is worth soooo much.
This topic was automatically closed after 5 days. New replies are no longer allowed.