Wait… so the state can take your physical autonomy away by locking you in jail and denying you basic human comforts and freedoms—to the point where even ramen noodles are a luxury—but they can't compel you to get vaccinated against a contagious disease that has ravaged imprisoned populations across the country?
The US penal system is weird.
Those three exclamation points at the end make me feel such a dark, confused jumble of emotions.
Right?
The real story here, seems to me, is what this offer says about how horrible food, and maybe the lack thereof, normally is in this jail.
And not included in the story, the price of those 10 ramen soup packets in the commissary is very likely between $30 and $50. The system is a huge grift.
(That article doesn't include prices on ramen, but does include discussion of the prison diet that is quite depressing.)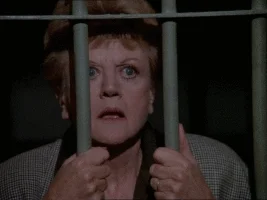 Yea, His Noodly Appendages reach verily unto the US prison system, too.
It is weird. But also, uh, kinda a good thing. I mean this vaccine is safe and tested, but theoretically they could use prisoners as a guinea pigs for untested treatments if they had that power.
I believe many jurisdictions already require prisoners to be vaccinated against things like Measles for the sake of community health. I frankly don't see the difference.
This is the county jail, not the state prison. A lot of these folks won't have been convicted of anything yet and so that may have some control over whether the state can force them to get a vaccine.
Plus, it's possible that the warden is thinking it's just less of a PITA for his staff if these guys go in willingly and leave with some ramen instead of having a big throw down.
I'm gonna guess you'll see some states shifting to mandates for it now that pfizer has gotten full approval.
I was going to do an Everybody Loves Ramen joke, but then I googled it and apparently I am the last person to think this up…
And the first person to admit it. These are the Boing Boing Boards, and we love you because of that!
Monosodium Glutamate is a powerful motivator.
The extra exclamation points ups the ante from ACTUALLY REAL MEATLOAF AND REAL MASHED POTATOES NITE!
This topic was automatically closed after 5 days. New replies are no longer allowed.