I love Jeff Bridges' movies. I even dig RIPD and TRON 2.0, and his characters in them. But if I ever met him in person the first thing I'd do is thank him for the sleep tapes he did with Squarespace. They have honestly improved my life. At the time they came out the whole "sleep stories" thing hadn't really arrived yet. Now I regularly listen to them on Calm, but I still play the sleep tapes every so often.
The Old Man is pretty good.
Agreed. Bridges and John Lithgow really work well together. I like how they portray Chase realistically and not as some kind of indestructible superhero.
Bridges could have justifiably spent that whole video talking about himself. It speaks to his character that he spends most of it praising his colleagues and shows humility and humour when he digresses to focus on his own work and process.
Sometimes an actor's career stays buoyant due to nepotism or having powerful alliances behind the scenes. However, some actors earn their spots with consistently brilliant work that makes their talent undeniable.
It's fair to acknowledge that Jeff had an early advantage in getting his career off the ground due to the Bridges family name. But while that surely played a role in getting him his start, it's not what made him consistently popular and beloved for 60 years.
Much like Nicolas Cage, family connections may have gotten him in the door but raw talent and memorable performances have gained him legions of fans who, by and large, don't even know he got his start because he was related to someone in the industry.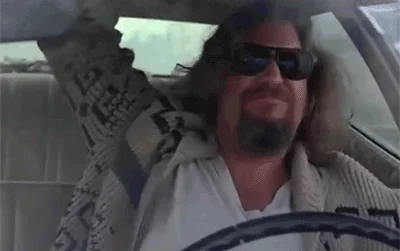 One of my fav movies since I was a kid…Thunderbolt and Lightfoot. Always watch it if I see it channel surfing even though I've seen it 40 times! Was trying to find a pic of Jeff in drag, but failed.
It was pretty meta when Iron Man made a Big Lebowski reference in Avengers: Endgame considering that the Dude himself was Stark's mentor.
Like that time somebody on Stargate SG-1 told Richard Dean Anderson's character that she had MacGyvered something together.
This topic was automatically closed after 5 days. New replies are no longer allowed.