It's more complicated with people with Spanish ancestry. Some of whom are solely European in origin and were the ruling class.
"Fidel was the son of Lina Ruz González and Ángel María Bautista Castro y Argiz. His father was a wealthy landowner and businessperson, and his mother was his father's maid. His father was born in Láncara, Lugo Province, Spain. His mother was born in Catalina, Pinar del Rio, Cuba."
Franco, of course, has Portuguese ancestry.
According to Wikipedia, Castro wasn't Latino at all. His dad was Galician and his mom's heritage was from the Canary Islands.
Lots of people- especially in Puerto Rico - had heritage tracing back there.
But it's important to remember that this might not be all of their heritage.
Additionally- discrimination here and whether someone is considered white are very different from there.
If they're not considered white here - which has traditionally been the case - they were part of that class here. There race didn't necessarily follow the one drop rule & had economic components to some degree.
So, being Latino has nothing to due being descended from Latin-speaking peoples? I get that many in that group have other ancestors who may have been indigenous or Black, but isn't the name (and that of the geographical region of Latin America) based on that, the same way New England was named after its English colonizers?
The most recent Castro movie I remember was Ché, about Ernesto Che Guevara, and the Fidel Castro there was played by a Lebanese-Mexican actor, Demián Bichir.
I'm Latino, I'm fine with James Franco being cast as Castro, coincidentally I dislike Castro very much as I have several Cuban friends all along the USA, Central and South America that had to escape the island to get a better life. So, don't really care who plays that awful individual. And as pointed above, Castro was pretty much an european born in the Caribbean.
Or this guy. He wasn't playing Castro exactly but the narrator did note…
"any resemblance to tyrants living or dead is hardly coincidental."
Franco as Castro?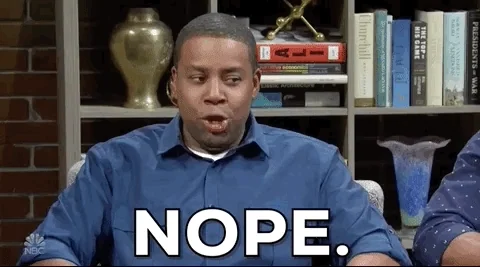 No actually, Latino refers to people from Latin America. It's a regional identifier.
Hispanic refers to Spanish speaking people and places, similar to "Anglophone".
Yup, other (very simplified) way to see it is Latinos = Hispanics + Brazil, and there is also "Iberoamericanos", but not used in English, which means the people from the Americas with Iberian Peninsula ancestry. And, Hispanics may or may not include Filipinos. That part is complicated.
I keep seeing people online trying to rationalize this casting as ok, and I just don't get it. There are so many phenomenal Latino actors who could play Castro, I just don't get why any studio would court this kind of controversy, which was entirely predictable. And shame on Franco too. He's not stupid. He knew this would happen. He could have easily said no when offered this part.
Let's let the Cubans speak for themselves in this regard. They're generally not shy.
But, both last names are six letters and end with "o", so…
Off the top of my head, I can think of a few actors who are either Cuban or of Cuban descent that could pull off the resemblance, like Yul Vazquez, Danny Pino, Nestor Carbonell, or Oscar Nunez.
That's the Peter Falk from The Twighlight Zone, right? Great episode, though.
Unless Fidel Castro had some Aztec or Mayan ancestors, which I don't know but he probably didn't since he was not Mexican or Central American, then he was descended from Spanish ancestors who, again, unless they were Moors, were white people who spoke Spanish. I have pointed out elsewhere, national origin is not a race, but a culture. Spanish is a language that anyone can learn. Being Spanish or Cuban is a matter of culture, where you were born, and has nothing to do with genetics. I would love it if people would just cut the crap.
This photo would have been a dead giveaway.
Yes, Twilight Zone The Mirror.
Neither does race. It's a social construct.