Tesla's claims are clearly bullshit, and it's totally implausible that a video and news reports of this public event that have been circulating for the last 9 years was deepfaked, but I do worry that in the future lots of odious people are going to be able to successfully argue the "evidence is so easy to fake that reality is unknowable and therefore you can't convict me" defense.
"I was high."
"I was joking."
"I am a professional Famous Person, you shouldn't take anything I say seriously."
"Forget it, Jake, it's the Internet."
"Deep fake! Deep fake!"
"Aliens made me say it."
"I said it, but if you use my words against me you imperil the future happiness of billions of unborn humans living on Mars in the 28th century."
"Pedo guy says what?"
Utilizing the Trumpian legal theory of: "If you're a star, you can…"
So Tesla does not retain copies of shareholder meetings? I would think it would be fairly trivial for them to present an "official" archival copy to show that whatever they claim is a "fake" is in fact a fake.
I'm probably not as smart as Tesla's lawyers, but the fact that they just walked their client's CEO into a deposition seems to be sub-optimal. Deposing the CEO of Fortune 100 company in a personal injury case would normally be outside the realm of possibility, but they managed to expose Tesla and Musk to risk that was not previously on the table. So, hats off to them?
Affluenza is a heck of a drug!
Could horse trader's deposition/behavior re: the trial be used by Tesla to get rid of him? Maybe the lawyers are playing some dimension of chess.
A CEO that also likes to run off on the mouth makes it even more suboptimal.
Any way we can get Elon and Trump into a Running-off-at-the-mouth-off, preferably under oath somehow? Bring one in as a witness in the other's trial, then have a lawyer ask whose business is "biglier?"
I think that would turn into a black hole of stupid.
I always forget to account for the asstrophysics…
That and the sheer mass of their respective egos…
I say we tell them both it's a televised interview, lock them in a studio, and then we all just go on with our lives.
Two assholes enter, neither asshole leaves?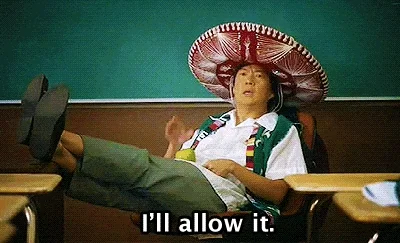 Hell, put it on Pay-Per-View!
Tesla claims that anything on video of Musk may be a deep fake because he is so popular; thus, they can not confirm or deny Musk has said what the video clearly shows.
Paging Intel/FakeCatcher…
In November, Intel announced its Real-Time Deepfake Detector, a platform for analyzing videos. (The term "deepfake" derives from the use of deep learning—an area of AI that uses many-layered artificial neural networks—to create fake content.) Likely customers include social-media companies, broadcasters, and NGOs that can distribute detectors to the general public, says Ilke Demir, a researcher at Intel. One of Intel's processors can analyze 72 video streams at once. Eventually the platform will apply several detection tools, but when it launches this spring it will use a detector that Demir cocreated (with Umur Çiftçi, at Binghamton University) called FakeCatcher.
The board of directors can just get rid of him, can't they?
Honest question- why do the boards or any of these companies put up with him? Does he have a special clause in his contracts like Zuck does where they can't oust him?
Boards of Directors punt problematic CEOs all the time. It's what they're for. I can't fathom how Musk is still CEO of anything after all this.