There is now not only a K-12 homeschooling system but also colleges, universities, and law schools which cater to that system. Madison Cawthorn is an example of that system.
I remember when John Holt, author of How Children Learn, began a newsletter for homeschoolers and promoted the idea of unschooling. I wonder how he'd feel about it now.
The movement of Christian dominionists in this country is promoting a society that does not allow others to live their lives as they see fit. They are actively promoting laws that limit my choices in my life. You claim to be not political-do you vote? If so, for whom do you vote and why? Do you agree with laws that limit the lives of people who don't share your beliefs?
And if you believe that your lives can't convince your kids that your beliefs are worth following, even if they get shown alternatives in school, then you don't seem to have much faith in your faith.
Schools say nothing about the spiritual side of sex because they want to teach about the physical bodies having sex, what can happen when you do and how to tell if the situation is ok. Leaving kids in ignorance about that stuff leads to big problems later. Look at the statistics-plenty of evangelicals find abortion ok as long as it's their daughter and happens far from home.
We've had crossover in my kid's largely secular HS courses. A few kids are clearly raised with a literal interpretation of certain good books, and less so on critical thinking skills. We all wonder how their lives will turn out. Not well, we fear.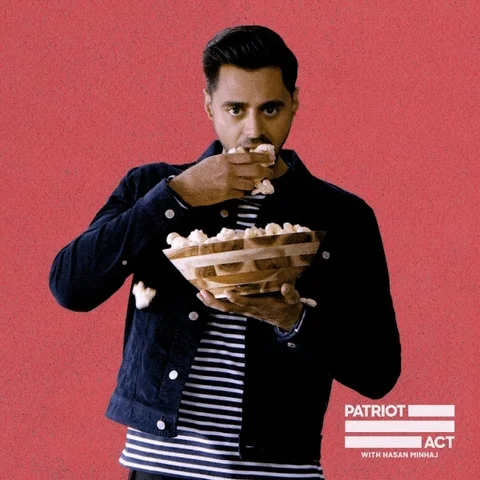 Exactly as intended. If you teach people to think critically, then they have a good chance of seeing through the bullshit.
Not sure what that phrase means to you. Can you elaborate?
I'm not sure why you feel overgeneralized and marginalized, unless you're Kirk Cameron, which is pretty much what the whole article was about.
So are you?
Apart from your children, clearly.
You don't appear to be too hot on critical thinking or free will, either.
They are not. They are not marginalized, or minding their own business. They are in fact very forcefully attempting to destroy the education system in your country, in order to force their dogma onto others. They fund politicians and political campaigns to damage education and the general public's ability to understand the world around themselves, they spread false claims about those systems, and they encourage others to take drastic (and even violent!) action against people who do not believe exactly the same as themselves. They campaign against REAL marginalized groups such as homosexuals and racial minorities. They are bad people.
That would make you completely unique amongst the group you are pretending to represent. Unless your claim stands only because you have yet to be successful. Personally, I feel you are lying. Again.
Again, false. At public school, in areas not yet poisoned by your "people who are basically minding their own business", children learn that sex is what makes babies, and they learn how that happens, and how to make sure that doesn't happen. This has been proven repeatedly to reduce the number of teenage pregnancies in areas where it is taught - the opposite effect is had by "abstinence only" sex education (code words: "teaching them that it has spiritual significance" and "don't do it until you're married!" - advice that is ignored, and results in skyrocketing teenage pregnancies and abortions. Yes, abstinence only sex education CAUSES abortion rates to go up, massively.)
Please cite the accusation yourself - I don't see it anywhere.
I am already quite certain that you are in fact being completely dishonest about your intentions. You're posting false accusations and easily provably false claims of innocence in order to get people you know disagree with you to disagree with you - and then if they ignore you, or point our how wrong you are, you can run off claiming that everyone you disagree with is awful and mean and unreasonable poopy-heads.
He is correct that LGBT people were made by god in their image. If god exists. It's impossible to be any other way. God created everything in that cosmology.
It's a test by god - whether people can accept god's works or try to substitute their own flawed views.
Little bit judgey there, kind of feels like you're not really up for dialogue.
But, do unto others and all that; have at it, buddy.
Various people i listen to debunk his and Ray Comfort's tripe on creationism.

My children have been seriously impacted by the hatred and anti-Christ teachings of the Nationalistic American Christian horde. Everyone's children have been impacted, and things are on the path of getting far worse (Political Climate Change).
Here's my question: why do Christian (and only Christian) entities get to affect the political process in myriad ways, but still pay no taxes? This includes public education, of course, but many other areas of manipulation in our system.
It seems the Pharisees have won.
"If the apocalypse comes, beep me."
Yet, all the information I can find about the group of people you claim are "minding their own business" shows they are not. They don't seem to like LGBTQ people very much, are anti-feminist and generally want to see the US adopt biblical law.
They're also very much against science and history and teach lies (bear false witness) instead of the truth.
Yeah, Ray Comfort, aka. Mr Banana Grabber.
Are they minding their own business? If you really think this, I can now understand why there is much divisiveness in America. My definition over the meaning of "basically minding their own business" is completely different than your definition.
But I'm a woman and right-wing evangelicals have been minding our reproductive business for decades, if not centuries.
edit: 'my' to 'our'
It's very hard to tell what this is referring to. I am concerned because the closest thing I can think of is it means you are teaching your children to deny the identities of LGBTQ people, which is not minding your own business and does go with violence. I really hope not – but those are definitely things a lot of the Evangelical Christian movement are doing, to the point where we need to be very worried about the safety of those people.