There is a language called iron?
A dialect of Ossetian, it looks like.
When I access IMDB from Japan, it automatically takes me to the Japanese version. This is quite normal for websites. What is not normal is that they are quite obviously using machine translation for the plot synopses and they are absolutely horrible. They are utter and complete nonsense, using literal translations for idioms (i.e. "he was in over his head" becomes "he was inside above his head"). Has anyone noticed this when looking at IMDB from non-English speaking countries, or do they do the translations properly?
Here is an example from the original Jurassic Park: "After a blackout became the cause for dinosaurs that were made from clones of a park* to become unstable, realistic paleontologists who were visiting a nearly completed park are given a job by means of* protecting two or three children."
*These points are not grammatically or logically correct. The nuances of Japanese mean that it could also be translated as "dinosaurs who made clones of a park" because the verb is in passive voice but could apply to either dinosaurs or clones. The second point could also be translated as "given a job as a result of protecting two or three children." And yes, it really does say "two or three children."
I'm going to guess that the English original was "several children".
Language differences always fascinate me. How we express ourselves is so rooted to our mother tongue.
Yeah, "a couple of" is often translated that way.
Even with a VPN, I still can't see the English synopsis (I am running the Japanese version of Chrome on the Japanese version of Windows 10), but they probably took that and fed it into machine translation without a thought.
Definitely Welsh.
Bread | Capybara
A pair of capybaras | Capybara bread
A pair of capybara bread loaves | A pair of capybaras biting a capybara bread loaf
A pair of capybaras biting a pair of capybara bread loaves | A pair of capybaras biting a pair of capybara bread loaves in slices
oh, no, it's a practical lesson in initial consonant mutations!
Well, they keep moving around! You count them if it's so dang important!
Tír gan teanga, tír gan ainm.
Pity the crowd didnt get into it a bit more.
I just spent a week in Denmark. I had a hard time reading Danish but surprisingly found I could understand a fair amount of spoken Danish. This is pretty much the opposite of Dutch where I can read it fairly decently but can't understand spoken Dutch.
Of course the Danes I was working with took no joy in my comparing Danish to German. The Danes were also quite proud of their English prowess.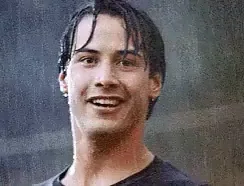 Italian ones aren't great.
The "why the door of my dick" and "it doesn't rub a dick to me" Which are "me ne sbatte la minchia" and "non mi frega un cazzo" are better translated as "it doesn't damage my dick" (sbattere is slam, like a door, where I guess they get the door thing from) and "I don't care/give a dick" (dick is the go to word for italians like fuck is for english speakers and frega means rub, cheat and care, super useful word).
But while na khuy is an expression that amplifies bad feelings, the almost identical po khuy ("onto the dick") serves the entirely opposite purpose of showcasing one's indifference. "What does the boss think about this? You know, it's po khuy to me", you may hear uttered quite often at a Russian workplace, because our corporate culture is one of a never-ending slow-boiling class warfare.
Some interesting studies about the impact of language on mental imagery appear here:
France levels up local video game slang with list of French terms to replace foreign words
France's Commission d'enrichissement de la langue française* has decided to offer citizens new ways to describe video games in the language of the land.
[…]
On Sunday, the French ministry of culture therefore issued new guidance [PDF] about how to discuss video games in French.
[…]
They keep trying. And yet, the French people still say things like 'le weekend' and 'le hotdog'.
New terms circumnavigate the globe almost instantaneously. They are never going to catch up.