That's weird. Concerning, a little scary, and very weird. Can't wait for the updates!
Has anyone seen Dr. Oz lately?
I'm going 50/50 on 'Red Cross Transport Accident' and "SCP number not yet assigned, Safe-class, 'Silver Spring Blood Pool': all genetic sequencing attempts on samples from the blood pool return results genetically identical to the foundation personnel who performed the sequencing; blood pool remains apparently fresh and of unchanged size, volume; and location despite the passage of time and the cleanup efforts of local first responders. No further anomalous properties; but will require field containment."
I know that if I were a blood pool of cryptic origin I'd do my best to be genetically identical to anyone who genetically tested me. Only thing I haven't decided on is which historical figure I'd be genetically identical to if tested by fully automated sequencing hardware. Maybe exhibit the distinctive Factor VII deficiency and genotype of Alexei Nikolaevich?
"All we can say about that amount of blood at this time is that it lends itself to the revelation of a very serious injury having occurred…"
This guerilla marketing is getting out of control.
I should have gone with "collected"
I'm going to sail right by why you had a bag of blood in an abandoned K-Mart parking lot and just as, "Why the Hell is this shit always in Pennsylvania?" Honestly, someone should have told me about this before I moved here. I thought you people were my friends.
I live in Ohio. We're even worse but nobody suspects us if it!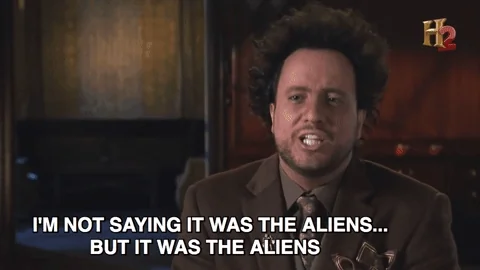 Uber Eats missed a delivery for a vampire.
We tried to warn you but then we were made to bleed profusely in the streets to maintain our silence. Welcome. You're one of us now.
Whenever i move to a new state i always think about the possibility of some how making the news in a story reported as "And in other news, a Pennsylvania man was "…" (reported missng at a local k_mart, found stuck under a fallen utility pole / pile of newspapers, arrested for trespassing in a nut factory).
Not that i can see how i would ever be in the scenarios above, but at least now i can rest assured it will not be this Pennsylvania man who will be ticketed for improperly disposing of large quantities of human blood in a public roadway. And yeah, PA is weirder than i thought when i moved here.