One of my favorite bit was the whole thing with the swan. Really helped wrap up the action-packed final act.
Bah! Buddy cop spoof! BAH!
It's a spoof of the 1970s Satanic cult horror movies, and we all know it!
(All of the Three Flavours Cornetto trilogy were send-ups of specific kinds of horror films.)
I mean, it was both. And more.
How serendipitous We decided that the cornetto trilogy was going to be our movie watching this week .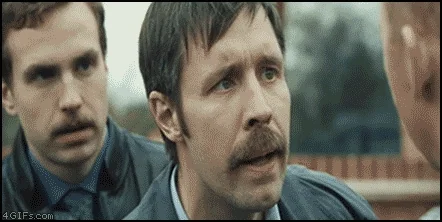 Great film. Infinitely gifable as well.
Never has there been a more sincere tribute to (and send-up of) the action movie genre. The whole trilogy is amazing, and it's hard for me to choose between this and The World's End, but I'll watch any of them, any time.
As much as I liked The Worlds End, I much preferred how grounded in reality Hot Fuzz was. Worlds End is still a very good movie but it was so much darker than the other two films and that made it a bit of a slog for me. (Don't get me wrong - Shaun and Fuzz are plenty dark, but at least they don't end with the world being a reduced to a post-apocalyptic hellscape where every one of the hero's friends have been replaced with alien murderbots.) I mean we're not ever really shown what happened in the aftermath of Shaun and I'd imagine it was pretty terrible, but it didn't have quite the same explicitly downer ending.
Shaun's ending presents society going back to some kind of normal, even with the undead integrated into society. It's almost positive!
World's End's, uh, ending, does something I always hate: "Let's look on the bright side of this event that killed millions of people." Nah, mate, you're alright.
There are a handful of movies that I've watched with no expectations going in and been completely blown away by as a result. Shawshank Redemption and the original Matrix movie are two that stand out near the top of the list, but Hot Fuzz is a strong contender for #1. I spent most of the movie watching one (very good) movie, but then when I suddenly realized I was watching a completely different (and even better) movie it was just an amazing experience.
And in case someone isn't aware of this show, I'll use this moment to recommend this excellent program!
This topic was automatically closed after 5 days. New replies are no longer allowed.