The excellent book The Tribe of Tiger is about cats of all sizes, but its lion stories are the best. While building the Indian railway the workers would sleep in the train cars. Unfortunately the lions would come to these oversized vending machines at night for a snack, and had learned how to open their doors. What a terrifying existence as such a worker!
Evolution has taught me as well to navigate the many things that stand between me and a tasty snack.
This is essentially what Thorndike did with his cat-based puzzle boxes 100 years ago. His cats were much smaller.
IIRC, there is a Love Death Robots episode where cats took over and destoryed the world after evolving opposable thumbs and no longer needing us to open up their dinner.
Anyone who owns a cat knows. I just got a new dresser, and my cat Pastel has already figured out how to open the drawers and climb in. In this lion's case, it's like a giant Kinder Surprise.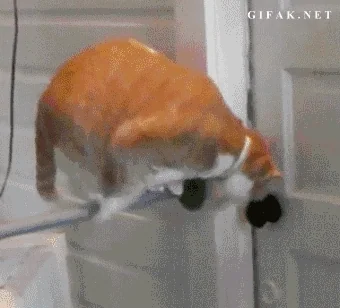 The smart ones train bipedal mammals to do it for them.
They are called Racoons and they are well on their way toward world domination.
Was it an Impala? Because lions figured out how to open those things a long time ago.
Not much to do for fun when you live on a game preserve.
What's scary to me is how hard it is to tell if your door are locked or not, how easy it is to hit "unlock" instead of lock, and how most car doors these days don't have a way to unlock them physically rather than depending on a button.
And then there's the cars that unlock the doors automatically if you put it into park. So if you want the lions locked out, or just want to be safe in your car, don't put the car in park (in some models).
also: Story of carjacking and assault (could be triggering) due to auto-unlock feature
Well, it sure wasn't a Suzuki. Nobody opens Rhinos!
These YouTube unboxing channels are getting ridiculous.
That's how I finally learned how to open doors.