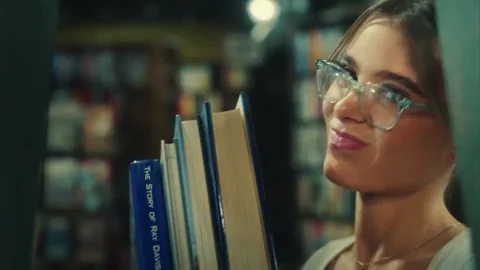 This is the right wing strategy: work locally. Take over the school boards, the library boards, the town councils. Footholds for white christian nationalism.
"Our LGBTQ youth are under attack," said Dr. David Kilmnick, the president and CEO of the New York LGBTQ Network. "This isn't Alabama or Florida or the bible belt — this is Long Island!"
(Wanders past the book store on Main Street in my small Alabama town, see LGBTQ+ books in the window, walks over to library, sees a similar display front and center, and some books in the kids' section)
Yeah? That's what fucking happens when you think that shit only happens "down here." We've got our problems—bushels-full. But ours are front-and-center.
Looks around ATL…
I was sorta going to say the same. Judge people for what they say and not in the accent they say it.
So I trust any book that references hetero people and relationships will likewise be banned from the children's sections…? You wouldn't want to groom an LGBTQ+ child with that heteronormative propaganda, right? Right?
There are left wing groups who think along those lines as well, but they are less successful because moderate and establishment Democrats would rather shit on the left than face up to the fact that the Republicans are now ideological fascists.
It's sadly true… despite the fact that there is plenty of evidence that many Democrats (and many Americans) support many of the policies that the left advocate for.
At first glance I thought that read LOST Island Library.
At second and third glance, well, maybe it was.
Aren't the ones usually groomin' kids predominantly the adults that the kid already knows?
Their strategy is the opposite of that.
Smithtown is very Eastern LI, practically Montauk. It's pretty "Red" politically and practically rust belt economically. Not surprised. If this was Nassau County or western parts of Suffolk I would be surprised.
MAGAt bigots are going full press for censorship. They're trash.
Their strategy is to protect large scale groomers like clergy and prominent businesspeople and politicians.
"I feel like I'm living in the Twilight Zone."
So do I lately. This episode especially:
They're also less successful because it's more difficult to actually govern effectively than it is to stir up a bunch of shit and break things.
Smithtown LI is the likely real world location for Callahan's Crosstime Saloon.
My things have degenerated.
It's on the North Shore right near Stony Brook University. More toney than rust belt. Montauk is on the South Shore and about an hour and a half drive away.
They gonna start banning books with people of different religions next?
What the fresh hell.
And protecting the traditional Mom and Pop's, if you will…