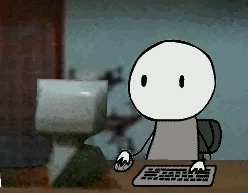 The puzzling part is how a single book about an LGBTQ+ person can change the orientation of previously straight people but the countless books about straight people haven't changed the orientation of LGBTQ+ readers.
Next step, sue the publishers. After that, the authors. Then it will be 'thoughtcrime'.
I have no more words to express my disgust for these fuckwits and what to do about them (well, nothing that would not get moderated out of existence if I wrote it here).
It's getting hot, temperatures rising brings out the real GQP/Nazipublicans, need proof, evidence abounds.
Where it says "Fascism' in that graphic, I think that is misspelled. It should be "Fascists"
(No idea what that voting blue thing is about. Superfluous, if you ask me.)

I look forward to someone doing the same with Trump's books.
Always looking for the next thing to ban, the next thing to fear, the next aspect of life to control.
Oh good, the fellow also humbly serves as a state delegate when not crusading against books that corrupt the youth. FFS.
there is only one legitimate book and that is your holy bible. how does not everyone know this?
A year ago I'd laugh at the stupidity of this lawsuit. Now, well, it's going to be an interesting couple of decades.
I'm thinking that Barnes and Noble, as a physical store, will probably go out of business before then. It's probably easier to age gate a website. A shelf full of books can be perused by anyone.
I hope this leads to youngsters realizing that books on gender issues are as enticing as dancing, rock/rap music, alcohol, comic books and other things that pinheads get in a tizzy about. Also, the silliness of going after B&M bookstores this far into the internet age. It's charming when kids are into the dead tree version of a book, but they're equally happy to read things on computer/phone/gaming console/internet of things connected refrigerator/thermostat…
ETA: It'd be fun to tell him that 1984, Handmaid's Tale and Farenheit 451 all teach Critical Race Theory and Gender and that it's vitally important they're banned too.
Shhh… don't think… it upsets them.
I recall this happening with a B&N store in the Nashville suburbs, late in the previous century.
You know that they're the SAME fuckwits who are "practicing their mugshot for when the Bible gets banned"
With research, maybe they could condense it down to a single paragraph or phrase that could fit on a sign or be quickly shouted?
People in every one of these states (ie. people with legal standing) need to be suing for the removal of the Bible now. One for each spurious suit against a book with LGBTQ+, racial, ethnic or other federally "protected" status representation. Throw their mud right back in their evil faces. You can find absolutely any unsavory activity or lifestyle in that book with very little effort.
Edited for gottdamn auto-correct correction.
I would expect many more threats of this nature to roll out over the coming months. It's step n+1 in the nazi plan to retake power.