Creepy, but as long as they buy the books first I guess the authors and publishers don't mind the extra income.
Can you write a really bad and offensive book that no normal reader will buy just to peddle it to these book burners? Maybe you don't even have to write it, just make an offensive cover and blank pages inside.
I'm sure some of the books that went into the flames asked us to consider LGBTQ+ people as fellow humans, just as in the Nazi book burnings these Xtianist arseholes are emulating.
One would hope people would have enough awareness of the optics to at least choose a less… inflammatory means of destroying the books they don't like.
I guess they burned their history books first.
I realize that he's virtually certain to be a rights-for-me-but-not-for-thee or 'they aren't rights if they are wrong!' sort of asshole; but he'd best be careful about the assertion that one need not adhere to constitutional restrictions when burning things one deems a threat to ones religious rights, freedoms; and belief system".
For almost anyone who isn't in lockstep with his particular brand of crazy, he probably has a well deserved place toward the top of the burn list based on those criteria.
This pastor is just playing the hits from his childhood. Glad my whole family left the state. It was dumb when I was a kid and it's still dumb today.
Dort wo man Bücher verbrennt, verbrennt man auch am Ende Menschen.

Where they have burned books, they will end in burning human beings.
Up next, the burning of Mar-a-lago to be blamed on BLM in league with antifa. Then a night of broken glass, etc etc you see where this is going.
One of those tweets mentions this pastor accusing Tom Hanks of bring a pedophile. What's their beef with Tom Hanks? He just seems like a decent, compassionate human be-… ope! Figured it out!
"We have a burn permit, but even without one a church has a religious right to burn occultic materials that they deem are a threat to their religious rights and freedoms and belief system."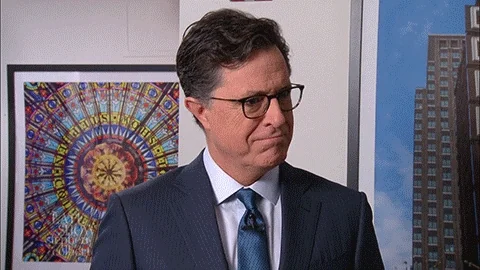 When you're so insecure about your belief in fairy tales that you feel the need to stomp out what you view as competing fairy tales.
And the Republicans think the Democrats are Nazis? This is literally a page out of Hitler's playbook…
I'm somewhat ambivalent about taxing all churches, but this is one fucker who should feel the full weight of the IRS on his whiny, corrupt grift.
FWIW, Locke has recently turned on Trump because he "endorsed the demonic vaccine." So yeah, Trump is not even Trumpy enough for his flock anymore.
Who wants to bet that these morons are sucking down Methyl Bromide and other highly toxic fumigant smoke? I'd bet money that none of them were informed enough to check.
Whenever I see idiots like this burning piles of books, I secretly hope they accidentaly summon…some THING, awoken from a dark and dreamless slumber.
Preferably some thing which likes books, and doesn't appreciate being awoken…
Potter? Twilight? Can we compete to see who can make them denounce the most past-prime media? I want to see then really riled up about Bewitched (1960s)
There are several unhinged right wing preachers like this across America. Saying a lot of un-Christain things and outright lies in the name of God.
There are several youtubers who track and comment on these nuts, such as Telltale.