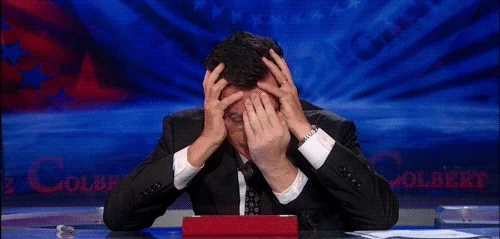 Diabolically brilliant, creating a legal template based on the intolerance and Mammon worship of the Xtianists to enlist them as enforcers in the GOP's culture wars.
Oklahomans: Time to point out that the Song of Solomon is very sexy, indeed.
Welcome to Oklahoma. The state with no librarians.
I'm surprised they didn't include public libraries along with school libraries. This is the state where police were sent to the homes of people to confiscate copies of The Tin Drum from people who had rented it from the library.
Edited to add: I lived in OK for twenty years, and I knew some, many, wonderfully tolerant and open minded people. They just couldn't say it out loud.
Came to say this. Can't wait to see the upset when the Bible goes on the list!
If a parent learns about a book in their kids' school library that GASP! acknowledges the existence of sex, they can submit a written request to the school district to have the book removed.
Interview Parents in favor of this Ban, find out their Favorite Books.
Turn around and ask that all those books be banned.
Collect Tens of Thousands of Dollars!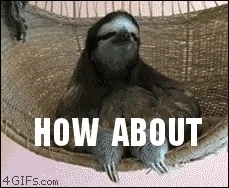 This is what decades of devaluing, defunding, and deriding education gets us. The idiots are winning. The only question is: to where do we retreat when they claim their last stake?
Once more, law enforcement via civil lawsuit, I sure hope the Supremes knock this concept down completely.
So, how many books with religious themes are currently in the libraries? Removing all copies of the Bible would be fun.
If the book mentions parents, it implies the existence of sex. If the families are happy, it actually encourages sex.
Except that some of the people who are pushing this stuff are indeed highly educated. The problem is the fascists are winning.
Like they did with the Texas law? Don't hold your breath.
Decades? More like centuries, or millennia, of parents aiming to make their children "virtuous" through the deliberate imposition/cultivation of ignorance.
They haven't gotten a look at the proposed California gun law yet. If they don't knock down the concept, their snug little political lives may become a living hell.
So, since we stopped being hunter-gatherers then, there has been no progress whatsoever towards greater general enlightenment… Okay then.
We'll see. If it keeps us wimmins in line, they might be willing to budge on that one.
Certainly there has been none over on Fox News. Caveman seems about right.
But, but, it's an EMERGENCY
SECTION 3. It being immediately necessary for the preservation
of the public peace, health or safety, an emergency is hereby
declared to exist, by reason whereof this act shall take effect and
be in full force from and after its passage and approval.
jesus fucking christ; the paranoia…
They'd better check their stocks without political bias. All those books from ye olde times about sexual hygiene, sexual morality, the dangers of masturbation, etc., etc., will need to be exhumed from the stacks. I bet one could make bank in conservative areas with older libraries.
I imagine the "primary subject" language is how they'll justify giving the Bible a pass, but (of course) only the Bible.
You're making the rash assumption that these people read ̶f̶o̶r̶ ̶p̶l̶e̶a̶s̶u̶r̶e̶ .
"If the book mentions parents, it implies the existence of sex. If the families are happy, it actually encourages sex."
Do they NOT know what all those "begats" are about?