It's very cute, though dolphins really should not be in captivity
I hope they're plotting a way to help the dolphins escape.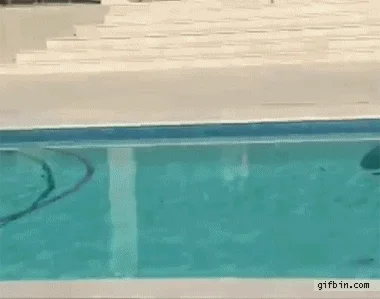 They're probably wondering if the squirrels are tasty.
Dolphins are adorable, as long as you're not a porpoise…
I agree with the post above that we shouldn't keep such intelligent (even if occasionally brutal) animals in captivity for our entertainment though.
Stay clear of the "fart squirrels

".
"In water nothing can smell a fart squirrel."
Direct quote from an as of yet unreleased blockbuster film.
"So long and thanks, but no thanks for the fart squirrels"
Or "How to give a squirrel nightmares"
That one who swims past in the background…
Jeez, guys, it's just squirrels
Swims back past again
FFS, guys, it's squirrels - what's to see?
Swims back
Sigh, ok, so today we're watching squirrels. Again. Sigh.
What are those, land squids? They look delicious.
"Free us!" the dolphins pleaded, "FREE US!"
But the squirrels did nothing, for although they understood the cetecean clicks and wails, squirrels have withered hearts devoid of caring.
Dolphin made.
This topic was automatically closed after 5 days. New replies are no longer allowed.