Guy has a vampire story, and his editor tells him that he's crazy, rather than "If it's drained of blood, it leads!"?
Those were ancient times.
Just watched the pilot episode of the series yesterday - I discovered one of the channels was doing the whole series. Unlike a lot of 70's TV, plot/script wise this was still good although the image quality left something to be desired.
Even when it was made, this was a deeply cheesy and cheap production. They had very little budget and special effects on TV were practically non-existent. Nighttime shooting was very bad, too: the tech just didn't exist.
Yeah, but it is still a great little series


One of the many things that ultimately made me sad about the X-Files was that when they got a Darrin McGavin guest shot, they couldn't let him portray a long-retired Karl Kolchak.
Thanks to basic cable, it's on every Saturday night.
The first series I was forbidden to watch by my parents because they thought it would give me nightmares. I still managed to catch some episodes without their knowledge.

My first exposure to it was the pilot and pre series sequel "The Night Strangler" packaged as films as part of ABC afternoon movie.
It can be purchased on Blu-ray with much improved quality, and on NBC's site the whole series is available for free with better quality than it is usually broadcast in.
It would have been great. And they wanted to. From Wikipedia:
"Carter also wanted McGavin to appear as Kolchak in one or more episodes of The X-Files , but McGavin was unwilling to reprise the character for the show. He then pitched the idea of him portraying Mulder's father which he also turned down. He did eventually appear in several episodes as Arthur Dales, a retired FBI agent described as the "father of the X-Files". In the third episode of the 2016 revival series, a character prominently featured in the episode "Mulder and Scully Meet the Were-Monster" is conspicuously attired in Kolchak's trademark seersucker jacket, black knit tie, and straw hat."
I was 10 years old when the weekly show premiered in 1974, the perfect age for such a show (I was living outside the U.S. when the TV movies aired). I recently bought the Blu-Ray set, and while the quality of the episodes varies wildly, Darren McGavin's performance makes even the cheesiest plots extremely watchable. As a kid I never realized that a sizable number of the guest actors (Keenan Wynn, Phil Silvers, Alice Ghostly, Mary Wickes, Larry Storch, etc.) were better known for their comedy than dramatic talents, but they all fit perfectly with the show's offbeat tone.
The tech existed but remember that seasons back then typically ran 22 weeks, which works out to about fifteen and a half hours of finished film. Most nighttime shots were on a backlot with hosed-down streets, and they weren't going to blow the budget on fancy lighting and high-quality stock, as they were shooting multiple set-ups to justify the premium pay for a night shoot.
It started as a movie of the week that got good ratings, so a series was created out of it. I'm sure NBC threw as little cash at the producers as they could, as the money was spent on the writing and casting.
Same, except it did give me nightmares, which led to me sleeping in everyone else's bed. Looking back, I can see why they they wanted me to stop watching like that…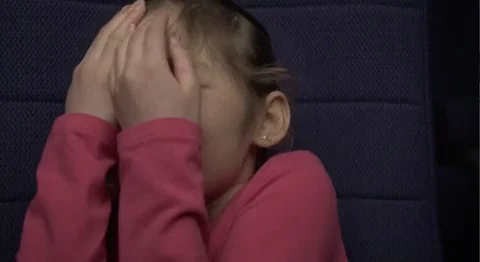 …and scaring the crap out of them in the middle of the night/taking over the mattress
:
Or as Ralphie's old man. Those Bumpus dogs were actually hellhounds!
I had a funny experience a few years ago with the TV series. It was around the time that I had just gotten into the game Frostgrave. For my wizard, I chose the Furious Quill spell. As the name implies, it's an animated quill that attacks your target and basically annoys them to dangerous distraction.
So, a few days after choosing this spell, I decided to watch an episode of Kolchak (for the first time in probably 30 years). I'll be damned if, during a cult ritual scene, the high priest doesn't animate a quill that starts attacking people. I started shouting "Furious quill!, furious quill!"
One of these days, I'll ask Joseph McCullogh (creator of FGV) whether he got the spell from Kolchak.
Richard Matheson co-wrote The Night Strangler and The Night Stalker TV movie, known for his contributions to Star Trek (original series) and Twilight Zone. Robert Zemeckis also contributed one of the stories.
I would be remiss if I didn't call out the absolutely fantastic open credits with their perfect music:
Even though the scripts and effects could be a bit cheesy at times, the music just nailed the creeping dread, and I was all in.
… also the novel I Am Legend which was one of the first undead-apocalypse stories and gets a new movie adaptation every generation or so