What's the problem? He was only trying to catch them so he could return them to their rightful homes and release them there. Wasn't he?
He's facing incarcination.
There's a saying in the industry: "Snitches get Fishes."
What an asshole.
Egregious Crabbing is a great name for a band, tho. /adds to list
I've got a list too! Hit me up if you want to exchange.
You joke. But we call them lobster wars, and people get shot.
Don't they have a cream for egregious crabbing these days?
Yes, but the difficult part is combing the beach with those tiny, tiny, combs.
My uncle was a fisherman in Northern California. They got a TON of laws they have to follow. Hoo boy, do not bring up Gov regs unless you want to hear an hour long rant.
I mean, I personally prefer butter, some diced chives and one of those little crab fork-spear thingies, but to each their own.
Is aggravated kvetching also prohibited?
"Don't leave your crab traps in a Federal Marine Protected Area" seems like it would be a pretty easy one to remember though, much like "don't go elk hunting in Yellowstone National Park."
Were there particular ones that struck him as unnecessarily arcane or capricious; or was he unwilling to face the prospect that we have the capability to fish so effectively that catching fish could join catching passenger pigeons on the list of things you can't do anymore because people were free to do so in the past?
FTA:
It is a misdemeanor for commercial fishing operations to work in protected areas, punishable fines ranging from $5,000 to $40,000 for a first offense.
IIRC, some states fine based on the number of illegal shellfish (or fish) caught, too. Hopefully, examples like this serve as a deterrent.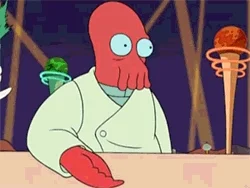 OH yeah, in this case it is a flagrant flouting of the laws. A protected area is very cut and dry. I'm sure he'd have no problem about that.
You will have to buy him some beer and then prepare for a 1-2hr conversation. Our family is notorious for being talker, but my two uncles take it to another level.
I don't think the laws on what to catch were the problem as much as the cost of the licenses and other red tape. He was just one guy on a boat. I know when he retired and sold his salmon license, which is one of those lifetime ones he got decades ago, I think he got like $20k for it off of craigslist.
I do remember him telling me that when he went to Puerto Rico, he didn't need anything to go fishing, though you have to follow the federal laws. Flabbergasted you just, you know, go fishing with out paperwork.They ended up buying a house down there to retire/winter at. So I guess he did ok a fisherman.