And that, kids, is how your mom and I got a Netflix movie deal.
Yeah this sounds like a romcom.
Does the image posted with the article depict the subjects of the story or is it a stock photo?
If they name the child "Tinder", well lets just hope…
Can't wait for the Hallmark Christmas movie
I think the Kirstie Alley/John Travolta film Look Who's Talking used that gimmick as their meet-cute moment.
I think "helped" her give birth is a pretty generous way to describe being in the same room as someone giving birth, but ok.
How about "Sparky"?
Well, maybe not if nominatve determinism has anything to do with it.
Sparky Tinder it is, gosh that was easy.
Alyssa said motherhood was a big adjustment for anyone, especially a younger person, but Max taking a week off work had "really helped."

"I had the baby blues. I was really upset and didn't know what I was doing," she said.

"I felt alone and Max carried me through that week.

"Every time I couldn't do something, Max picked me up. He's set me up to succeed in motherhood.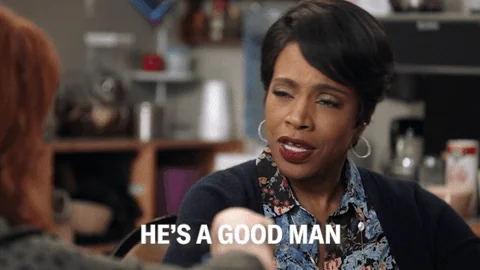 I clicked through to the original story, and if the image in the BoingBoing post isn't them, whoever is picking the stock images for BB is really good at their job.
Very sweet, wishing the best for all 3 together.
Wow, I'd have postponed the date but ok.
They both knew this was coming when they got together. If you bail on your girlfriend because she's giving birth then I don't think you should expect to get another date at all.
Damn, you're right.
I totally forgot about that movie. I used to love it as a kid.
Having had two kids by the end of the first week you aren't even that exhausted. Wait until the end of the first month or 3 months in. I wish them all the luck and good fortune in the world, but raising a newborn is roughly a 20 year commitment with zero breaks.
He had the opportunity to cut and run. He didn't.
Funny everyone thinking Hallmark movie with this, I'm thinking more Billy Wilder. This should star Jack Lemmon and Shirley MacLaine, or whoever their modern equivalents are.